Record number of terror arrests in year to June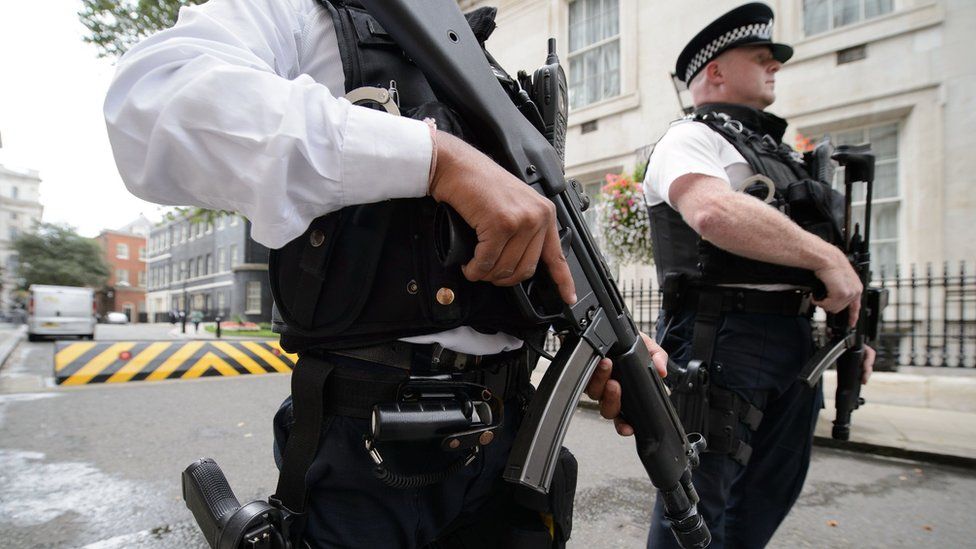 The police made 379 terrorism-related arrests in the 12 months to June 2017, figures have revealed.
This represents a 68% increase on the previous year's figure of 226.
It also includes the 12 arrests made in relation to March's Westminster Bridge attack and the 23 which came after the attack on Manchester Arena.
Of those arrested, 50% were eventually released without charge, while 105 people were charged with terror-related offences.
The figure, the highest since data collection began in 2001, shows that on average more than one arrest was made per day.
The increase was reflected in both the domestic and foreign terrorism categories, with domestic-related arrests rising from 10 to 52.
Domestic terrorism refers to activity where there are no links to either Northern Ireland-related or international terrorism. There is concern that the increase is linked to the spread of far-right extremism.
The Home Office data showed that a record 14% of those arrested, 54 people, were women, while 17 suspects were aged under 18.
The police and security services say they are running 500 separate investigations into 3,000 individuals, with a further 20,000 former "subjects of interests" being kept under review.
Since mid-2013, the authorities have thwarted 19 plots - including six since the Westminster attack.
Security minister Ben Wallace said: "The figures released today show the tireless efforts of the police, security service and Crown Prosecution Service during what was an unprecedented period of terrorist activity in the UK.
"Everyone has a role to play in identifying and stopping the threat terrorists pose to the UK."
The government was reviewing its counter-terrorism strategy to ensure that authorities have the powers necessary to protect the public "now, and in the future", Mr Wallace added.
Related Internet Links
The BBC is not responsible for the content of external sites.