G4S refuses to disclose immigration centre profits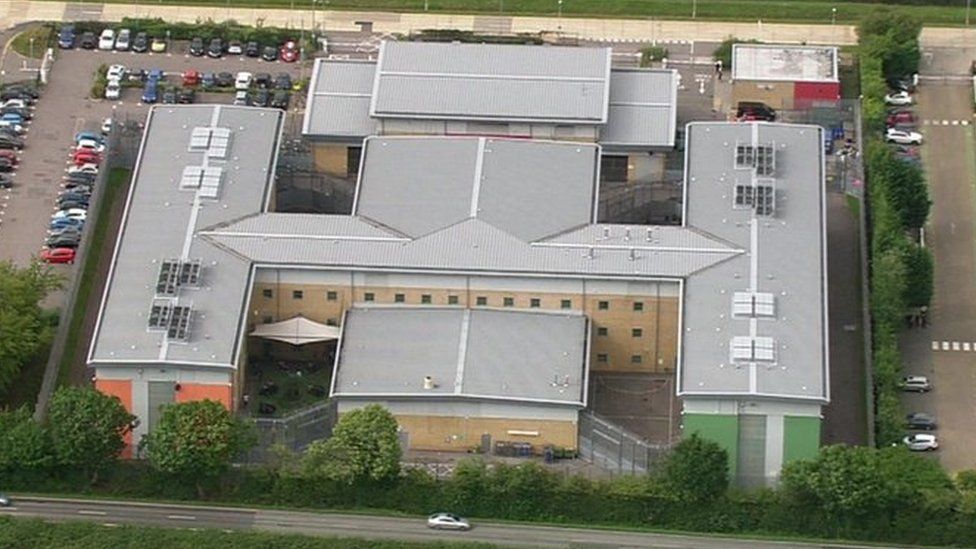 A senior executive at G4S has refused to tell MPs how much profit the company makes by running an immigration centre hit by allegations of abuse.
Peter Neden told the home affairs committee he would not reveal profits at Brook House, near Gatwick Airport, because it would help competitors.
A presentation seen by the BBC states G4S earned more than £2.4m in pre-tax profits from the centre in 2013 - just under 20%.
It is understood the original agreement with the Home Office envisaged the company would make significantly less.
Mr Neden, regional president for the UK and Ireland, said the profits reported by the BBC did not take account of costs, including human resources and IT.
He said the company's profits were not more than 20%, but he would not confirm what level they were.
Committee chairman Yvette Cooper asked him to reconsider his refusal to disclose profits at the centre.
Speaking after the hearing, she said: "Clearly it would be completely unacceptable for a company to earn substantial profits from providing a service which has abused or harmed some of those in its custody."
Covert footage from Brook House, broadcast earlier this month by Panorama, appeared to show officers "mocking, abusing and assaulting" people being held there.
Brook House is one of two immigration centres run by G4S in the UK and has capacity for 508 adult men.
Mr Neden told the committee he was "ashamed" by the revelations.
He said 10 members of staff had been suspended following the undercover investigation and that three from that group have now been dismissed from their roles.
He added that G4S was co-operating with a police inquiry.
"If we were in any way aware of any of that behaviour we would have taken action," he said.
But Ms Cooper said the company had no systems in place to make senior management aware of incidents of this kind.
"You clearly have a system failure to allow these things to happen in the first place," she said.
The cross-party committee also heard evidence from a former G4S duty director at Brook House, who told them he raised concerns about staff and management culture in institutions run by the company from 2001 until his resignation in 2014.
Nathan Ward said he had spoken to senior management, police, MPs and ministers but no action had been taken.
Mr Ward said he had "no faith" in the whistle-blowing systems operated within G4S and told MPs that anyone speaking out faced being "marginalised within the organisation".
Since raising concerns, he said he had received anonymous letters and phone calls and his car tyres had been slashed.
Mr Ward also said it was "categorically" the case that G4S was boosting its profits by charging for staff and equipment which it did not have.
In one example of cash-saving by the company, he said G4S had bought clippers to allow detainees to cut each others' hair rather than employing a hairdresser.
Mr Ward also accused the Home Office of allowing G4S to carry out its own inquiries into allegations against it, adding that there seemed to be "an awful lot of collusion" between them.
"Who is doing an independent investigation into this?" he asked.
"This is a humanitarian crisis in what is supposed to be a civilised country and it demands a response from government."
A G4S spokeswoman said the company was taking immediate action to strengthen the safeguarding of detainees at Brook House.
This includes the commissioning of an independent review into the factors affecting staff morale and behaviour, as well as attitudes to whistle-blowing, she said.