Buckingham Palace plays down 'power struggle' claims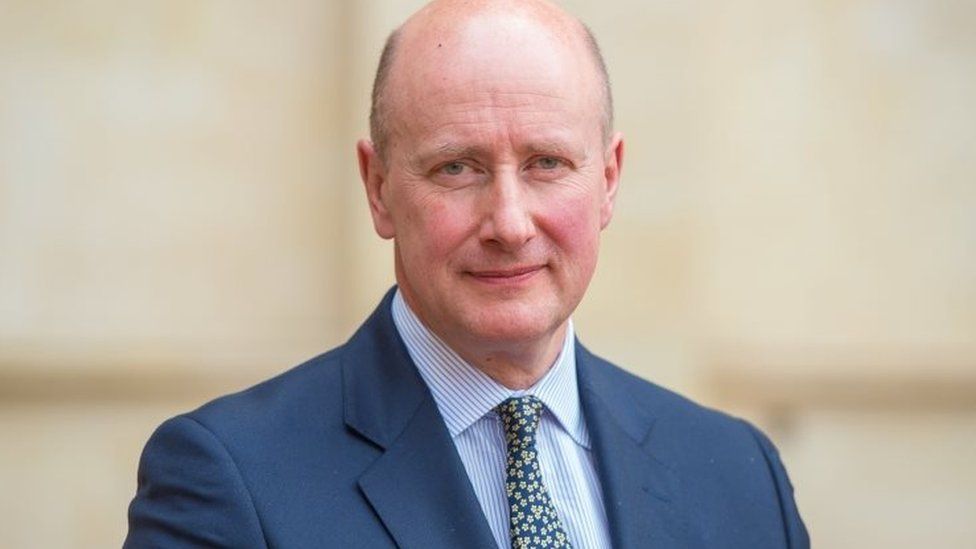 The Royal Households say they are "committed to supporting the Queen", amid reports of a "power struggle" between Her Majesty's private secretary and the Prince of Wales.
The statement follows claims from The Times newspaper that Sir Christopher Geidt was "forced out" by the prince.
The BBC understands Sir Christopher - the Queen's most senior and trusted advisor - did not step down willingly.
Unnamed sources say he left after complaints from Prince Charles.
Earlier this year it was confirmed that Sir Christopher would step down after 10 years in the role.
He has held one of the most important jobs in Britain since 2007 - advising the Queen on political and constitutional matters.
The BBC's royal correspondent Peter Hunt has spoken to several people, inside and outside the ancient institution, who have confirmed this decision was not taken willingly by Sir Christopher.
The senior courtier, who was awarded a second knighthood for his work in preparation for a change of monarch, had been attempting to get all three royal households - of the Queen, Prince Charles and Prince William, to work more closely together.
But the BBC's Peter Hunt explained that the Queen's eldest son, who turns 70 next year, was wary of any change that might reduce his involvement in the causes he is passionate about.
Matters came to a head in July when Prince Charles reportedly told his mother Sir Christopher's position was untenable.
In order to avoid conflict, the Queen agreed.
"This summertime bloodless palace coup means Prince Charles can now exercise more control over the monarchy's direction of travel," said Peter Hunt.
Saturday's unprecedented statement from all three households, Buckingham Palace, Clarence House and Kensington Palace, he added, was "a sign of how concerned the institution is about how this might look to the outside world".
The Times reports that Sir Christopher, 56, denies that he was forced out.
The Royal Households said they would not engage with a story based on what they called " rumours from unnamed sources", but issued the following statement: "It was previously announced in July that Sir Christopher Geidt is stepping down after 10 years as private secretary.
"At the time of the announcement, the Lord Chamberlain (the Earl Peel, who is head of the Queen's household) paid tribute to the major contribution made by Sir Christopher who, in turn, commended the support offered to Her Majesty by other members of the Royal Family.
"Indeed, recent years have seen an ever-closer working relationship between all the different Royal Households and their respective teams.
"The Prince of Wales and the entire Royal Family are committed to supporting the Queen in whatever way they can at Her Majesty's request."
Sir Christopher will be succeeded by the Queen's deputy private secretary Edward Young.