News Daily: Tube bombing suspects questioned and LGBT activist shot
Hello. Here's your morning briefing:
Parsons Green Tube bomb: Two suspects questioned
It's three days since the attack on a Tube train in south-west London and police are continuing to question two men, aged 18 and 21, on suspicion of terror offences. Searches are also taking place at two addresses in Surrey. And CCTV images have emerged showing a man carrying a Lidl supermarket bag 90 minutes before the blast.
Meanwhile, the UK's terror threat level has been lowered to severe, after it was raised to critical - the highest level - following the explosion at Parsons Green station, which injured 30 people. "This is not the same as an 'all clear'," says BBC home affairs correspondent Dominic Casciani. "Intelligence is only ever fragmentary." He adds that, "providing they make evidential progress", detectives could hold the suspects for up to a fortnight before they have to charge or release them.
Could police work with 'paedophile hunters'?
Police say they may have to work with "paedophile hunters" - vigilantes who pose online as children then film the people they meet. This comes after figures obtained by the BBC show the proportion of prosecutions in England, Wales and Northern Ireland for the crime of meeting a child following sexual grooming which used such evidence quadrupled from 11% in 2014 to 44% in 2016. Police have previously urged the vigilantes to stop, but admit this is not happening.
Get news from the BBC in your inbox, each weekday morning
LGBT student shot dead
An LGBT student activist has been shot dead by police after apparently resisting calls from officers to drop a knife during a confrontation on a US university campus. Scout Schultz, who identified as neither male nor female, was said by her mother to have suffered from depression. Police encountered Schultz in Atlanta after a call about "a person with a knife and a gun", officials say. The 21-year-old computer engineering student later died in hospital.
Handmaid's Tale and Brits succeed at Emmys
The Handmaid's Tale, the dystopian show based on Margaret Atwood's novel, has won the best drama serial prize at the Emmy Awards. It also picked up the best director gong for Reed Morano, while Elisabeth Moss was named best actress. There was good news too for the UK's Riz Ahmed, named best lead actor in a limited series or movie for his role in The Night Of. And British comedian Charlie Brooker won the best writing for a limited series award for his Netflix show Black Mirror.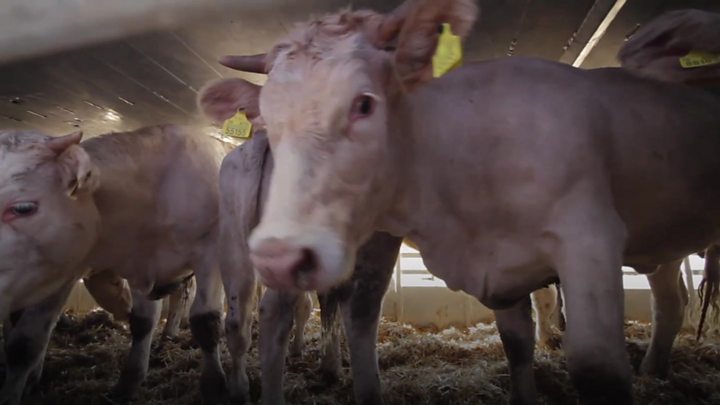 How seller feedback helped build eBay, Uber and AirBnB
By Tim Harford, BBC World Service
Trust is an essential component of markets - so essential that we often don't even notice it, like a fish doesn't notice water. In developed economies, enablers of trust are everywhere: brands, money-back guarantees, and of course, repeat transactions with a seller who can be easily located. But the new sharing economy lacks those enablers. Why should we get into a stranger's car - or buy a stranger's laser pointer?
What the papers say
Foreign Secretary Boris Johnson's intervention in the Brexit debate continues to make headlines, with the Times saying he has been "cut adrift" by Prime Minister Theresa May's allies. The Daily Telegraph says the pair are set for a "showdown" over the cost of the UK's "divorce settlement" with the European Union. Meanwhile, several front pages show a still of the CCTV coverage of a man carrying a Lidl supermarket bag shortly before Friday's Tube bombing. "Strolling in suburbia, is this the bucket bomber?" asks the Daily Mail.
Daily digest
Another storm Caribbean prepares for arrival of Hurricane Maria
Rohingya crisis Myanmar general attacks "extremists"
'My children were disgusted' MPs reveal level of abuse they face
Wayne Rooney Ex-England captain due in court on drink-driving charge
If you watch one thing today
How to cut queues at theme parks
If you listen to one thing today
The violent theatre of professional wrestling
If you read one thing today
Why Cumberbatch is his own worst critic
Today's lookahead
Today British cyclist Mark Beaumont is expected to complete his challenge to cycle around the world in 80 days, when he arrives in Paris.
16:00 US President Donald Trump is to address the United Nations General Assembly, where he is expected to outline his plans to reform the organisation.
On this day
1972 The first Ugandan refugees fleeing persecution under the country's military dictatorship arrive in the UK, having been given permission to leave by President Idi Amin.
From elsewhere
I was kidnapped, imprisoned and tortured in Darfur (Vice)
A beginner's guide to commuting by bike (Guardian)
A very, very early guide to the Oscars (Vanity Fair)