News Daily: Hurricane Maria and Suu Kyi speaks out
Hello. Here's your morning briefing:
Hurricane Maria brings more misery to Caribbean
The Caribbean island of Dominica has been hit by winds of up to 160mph (260 km/h), with Hurricane Maria looking set to cause further devastation in the region. It comes less than a fortnight after Hurricane Irma tore through several Caribbean islands and the mainland US.
Maria is moving along roughly the same track. The island of Martinique has declared a maximum-level alert, while Guadeloupe has ordered evacuations. Hurricane warnings are also in place for Puerto Rico, the British Virgin Islands and the US Virgin Islands. Forecasters are warning that rainfall created by Maria "could cause life-threatening flash floods and mudslides".
Follow the latest developments on our live page.
Suu Kyi addresses Rohingya crisis
As the de facto leader of Myanmar she's faced huge pressure to speak up on the treatment of the Muslim Rohingya people by her country's military. Now Aung San Suu Kyi has done so, saying she does not fear "international scrutiny" of the government's handling of the crisis, which has seen 400,000 people flee over the border into Bangladesh, with the United Nations describing the situation as "ethnic cleansing". In a speech, Ms Suu Kyi condemned all human rights violations and said that anyone found responsible for the abuses in Myanmar's Rakhine state would be brought to justice.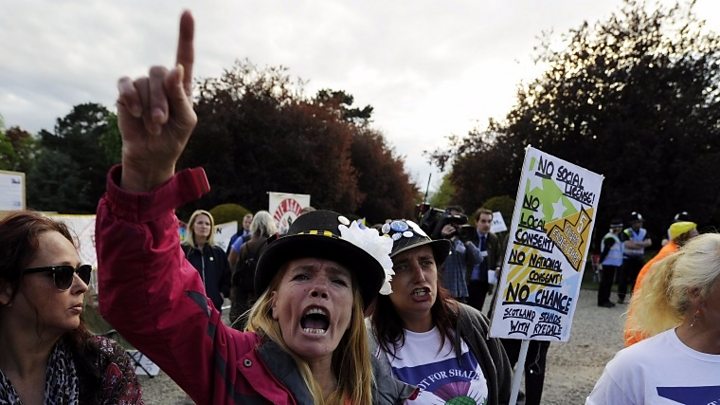 Get news from the BBC in your inbox, each weekday morning
Nerf gun safety warning
Doctors are urging users of Nerf guns to wear goggles and say the minimum age recommendation for using them should be raised from eight. Experts from London's Moorfields Eye Hospital say the bullets fired by the devices have caused internal bleeding around the eye, pain and blurred vision in some patients. The BBC has contacted manufacturer Hasbro for comment but has not yet received a reply.
Is PM heading for 'Florentine fudge'?
By Laura Kuenssberg, political editor
The PM's speech on Brexit is still changing; there may be many drafts yet. But here's how the theory goes. Boris Johnson was so alarmed by what he suspected was a softening position on Brexit, on the transition and life outside, favoured by the chancellor and other ministers, that he picked up the phone to the Telegraph to make sure he and other Brexiteers' voices were heard. Theresa May, therefore, may feel that she has to harden that softer position to avoid embarrassing cabinet ructions and, potentially, resignations if she seems to be too lily-livered about life outside.
What the papers say
The Times reports on a study suggesting the worst impacts of climate change could still be avoided after scientists revised their previous predictions. Elsewhere, government disagreements over Brexit garner plenty of coverage, with the Telegraph carrying an article by former Foreign Secretary Lord Hague warning both sides to unite ahead of the prime minister's key speech in Florence later this week. The FT and the i report that she is moving to regain control of the situation. And Metro says Ryanair boss Michael O'Leary has been forced to "grovel" to customers after the company cancelled flights for up to 400,000 passengers over the next six weeks. "Flightmare" is the Daily Mail's succinct take.
Daily digest
Jihadist propaganda Online content attracts more clicks in UK than anywhere else in Europe, study says
Ryanair cancellations Situation atrocious, say stranded passengers
'Blue whale' Internet challenge rumours cause hysteria in India
'No money to feed kids' Poor families cope with Irma's aftermath
If you watch one thing today
'I'm terrified of having an alien in me'
If you listen to one thing today
Hospitals become part of the front line
If you read one thing today
Today's lookahead
12:30 England's men's cricket team take on the West Indies in a one-day international at Old Trafford, the first of a five-match series.
19:00 England's women's football team open their qualification campaign for the 2019 World Cup, taking on against Russia at Tranmere Rovers' Prenton Park ground.
On this day
1997 An Intercity 125 ploughs into a freight train near Southall station, in west London, killing six people and injuring more than 150.
From elsewhere
How alternate-nostril breathing works (The Atlantic)
Australians and tattoos in the office (Sydney Morning Herald)
WWI invention turns vertigo sufferers into climbers (Daily Telegraph)
Gifs: 30 years of reactions, dancing babies and popcorn (Guardian)