HMS Vigilant: Nine sailors sacked after failing drugs tests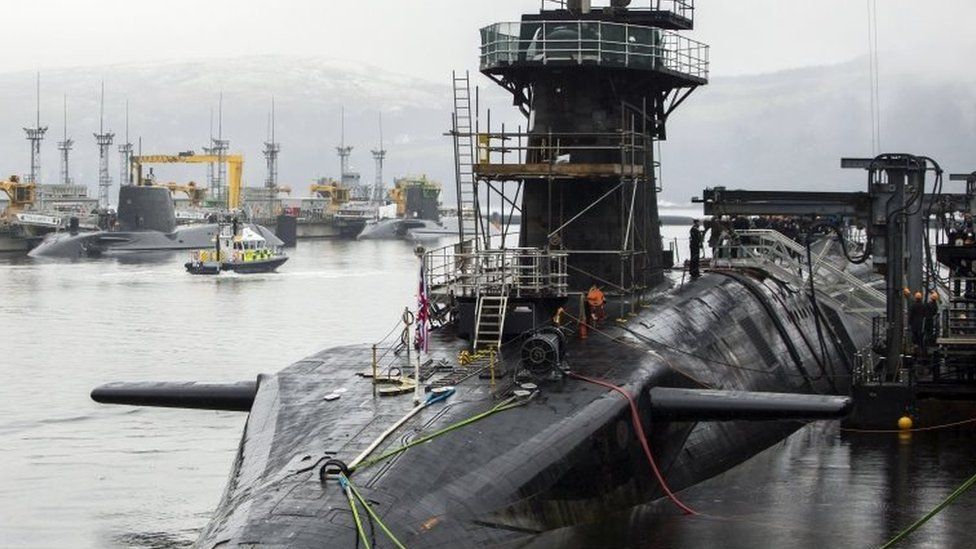 Nine sailors from a nuclear missile submarine have been dismissed from the Royal Navy after failing drugs tests, the Ministry of Defence has said.
They had been serving aboard HMS Vigilant, which carries the Trident nuclear deterrent.
Defence Secretary Michael Fallon is understood to have ordered all UK submarine crews to be tested for drugs.
He is said to have given First Sea Lord Admiral Sir Philip Jones a "roasting" over the incident.
The Royal Navy said it did not tolerate drugs misuse, adding: "Those found to have fallen short of our high standards face being discharged from service."
The Royal Navy said at the time that an investigation was ongoing and operations were not impacted.
The BBC's Jonathan Beale said Vigilant's second-in-command had also been removed over similar allegations.
HMS Vigilant is one of Britain's four Vanguard-class submarines which carry up to eight Trident missiles armed with nuclear warheads.
The submarine is based at Her Majesty's Naval Base Clyde at Faslane in Argyll and Bute.
All Royal Navy vessels have a "no touching rule" that prohibits intimate relationships on board.