Cohabiting couples warned of 'common law marriage' myths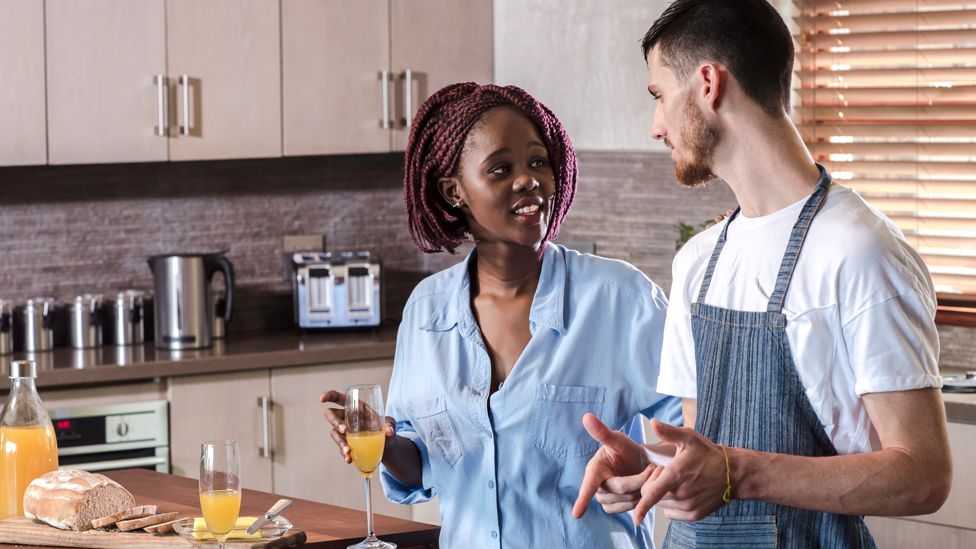 Millions of unmarried couples who live together could be unaware of their rights if the relationship breaks down, a family law group has warned.
Resolution carried out a survey which found two-thirds of cohabiting couples wrongly believe "common-law marriage" laws exist when dividing up finances.
The number of unmarried couples living together has more than doubled from 1.5 million in 1996 to 3.3 million in 2017.
Resolution chairman Nigel Shepherd said current laws were "behind the times".
He said: "The government must listen to the public, legal professionals and a growing number of politicians who all agree that we need reform to provide basic rights to cohabiting couples should they separate."
Mr Shepherd said "society has changed", as cohabiting couples have become the fastest-growing family type in the UK.
He said, under current law, it was possible to live with someone for decades - and have children together - but not take responsibility for the former partner if the relationship breaks down.
Cohabiting couples can be recognised under Scots Law in some circumstances - and Scottish legislation introduced in 2006 enables a cohabitant to apply to the court for financial provision.
Cohabiting vs marriage: Six ways your rights differ
If one cohabiting partner dies without leaving a will, the surviving partner will not automatically inherit anything - unless the couple jointly own property. A married partner would inherit all or some of the estate
An unmarried partner who stays at home to care for children cannot make any claims in their own right for property, maintenance or pension-sharing
Cohabiting partners cannot access their partner's bank account if they die - whereas married couples may be allowed to withdraw the balance providing the amount is small
An unmarried couple can separate without going to court, but married couples need to go to a court and get divorced to end the marriage formally
Cohabiting couples are not legally obliged to support each other financially, but married partners have a legal duty to support each other
If you are the unmarried partner of a tenant, you have no rights to stay in the accommodation if you are asked to leave - but each married partner has the right to live in the "matrimonial home"
The ComRes poll of 2,000 UK adults, by Resolution, found 84% of people thought the government should take steps to make sure unmarried cohabiting couples knew they did not have the same legal protection as married couples.
Of these respondents, 281 people were in a cohabiting relationship - two-thirds of which thought they were common-law married.
A further four in five cohabitants believed that the legal rights surrounding cohabiting people who separate were "unclear".
If they have children, each cohabiting partner will still have the legal rights and responsibilities of a parent.
Mother-of-five Yvonne, who was with her ex-partner 17 years, said she was "shocked to find out" her legal rights when they ended the relationship.
"I was entitled to nothing," she said.
"I was no longer just dealing with a break-up - but with the fallout of not being legally entitled to share in any of what I thought were our joint assets."
Yvonne, who gave up paid work to look after their children, said she now has to move house - but has no independent funds or a pension.
"I'm devastated to have been left in this situation, and think it's wrong that the law is unable to provide people like me with any support whatsoever," she said.
Resolution, which represents 6,500 family practitioners, said it had seen an increase in the number of cases involving cohabiting couples.
Some 98% of Resolution members report having worked with a couple who they say they could not help due to the lack of legal protection.