Lottery good causes income down 15% as players shun draws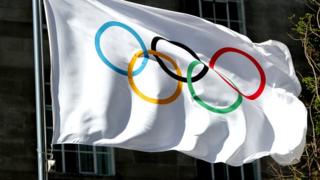 The National Lottery has raised less money for good causes as players turned from draw-based games to scratchcards, the public spending watchdog says.
The National Audit Office said lottery owner Camelot's good causes income fell 15% to £1.6bn in the year to April.
Camelot told auditors scratchcards, where sales fell by 2% last year, gave a smaller amount to good causes than the draw, where sales fell by 13%.
Camelot said it "publicly acknowledged" the need to support good causes.
A Camelot spokesman said it had reviewed the business and planned to get the National Lottery back into growth next year - "raising as much money as possible for good causes."
The report said Camelot's "overarching objective" was to maximise returns for good causes - but that income was predicted to fall again next year.
The government has underwritten £25m a year to cover any shortfalls in Lottery income for UK Sport for the Tokyo Olympic and Paralympic Games in 2020.
About 34p for each £1 spent on draw-based games bought online goes to good causes - projects in sports, the environment, charities and the arts - compared with about 5p to 10p for scratchcards.