Christmas comes earlier in the UK, data shows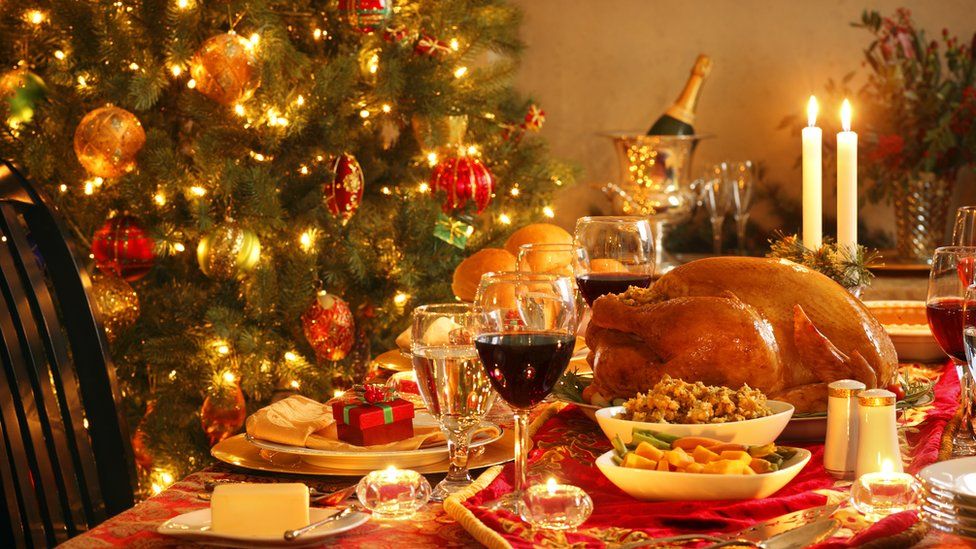 The UK is the country where the character Ebenezer Scrooge was invented, the man who would scoff "bah humbug" at any Christmas revellers. But Brits are no Scrooges, according to Google.
The search engine claims people in Britain make more Christmas searches than anywhere else in the world.
Whether it's searching mince pie recipes, or hunting down the perfect tree decorations, the UK seems to be Christmas obsessed.
For the past four years the UK has had the highest search interest in Christmas topics, taking over from Ireland, which was top in 2012 and 2013.
And in November and December of every year since 2010, UK search interest in Christmas topics has increased.
"Based on experiences I have, there's no question that we are the most Christmas obsessed," says shop owner Robert Newman.
The 69-year-old is well-versed in this field, because he runs a Christmas shop in Stratford-upon-Avon that is open all year round.
He says he will have returning customers come to the shop up to seven times in a year.
"It's just such a magical time for everyone, it's a time for family and celebration."
Consumer and retail analyst Kate Hardcastle is not surprised by the number of Christmas searches coming from the UK.
She believes that the negative national mood over hard-hitting news events means people are going to try and make Christmas extra special this year.
"Life is really tough right now and emotionally, therefore everyone is aiming towards a celebration."
Sorry, your browser cannot display this map
The Lincolnshire village of Keelby is at the top of the table when it comes to Christmas-related searches in the UK.
Google's data shows the proportion of searches that relate to Christmas as a percentage of all searches in the given area and time period. A score of 100 shows the highest percentage of Christmas searches, and every other score is calculated in relation to that.
In November people in Keelby, home to just over 2,000 people, made the highest proportion of searches for Christmas out of all the searches in the area. That gave it a score of 100, a fair way ahead of Rhos-on-Sea in North Wales, which came in second place with a score of 89.
Burnham, on the outskirts of London, had the lowest Christmas search score of five.
In 2017, UK search interest has been over a third higher than in the US, the data shows.
Ms Hardcastle says because the USA has the added holiday of Thanksgiving in November, people in Britain are more focussed on a single holiday than those across the pond.
Our interest in the festive period is also beginning earlier in the year, as search engine results have more than doubled in the last seven years between September and October.
But what role does advertising have to play in Britons searching for Christmas earlier in the year?
Brands are expected to spend a record £6bn on Christmas advertising this year, and Ms Hardcastle believes this is down to the relatively new UK phenomenon of Black Friday.
"The retailers have to push early with their Christmas messages because they know that they're not going to be able to get more spend out of some people," she says.
"But they're trying to secure the spend with them through Christmas adverts."
A Christmas survey published by professional services firm Deloitte echoes Google's data.
According to the survey, "November is fast becoming the key month for Christmas purchases for UK shoppers."
"Over 50% of consumers plan to do the majority of their Christmas shopping before December," it added.
On top of being organised by shopping for goods early, the survey shows "UK consumers are by far the most active online spenders in Europe, and are planning to spend 142% more on gifts and 207% more on food and drink online than the European average".
Matt Cooke, the head of Google News Labs says: "When you look at what people have been searching for online over the past decade, you can see the UK's interest in all things relating to Christmas is greater than any other country, and we start looking for festive information earlier each year too.
In 2016 more people used Google search to find information relating to Christmas than ever before - and search interest begins increasing as early as 1 July."