Homelessness in England 'a national crisis', say MPs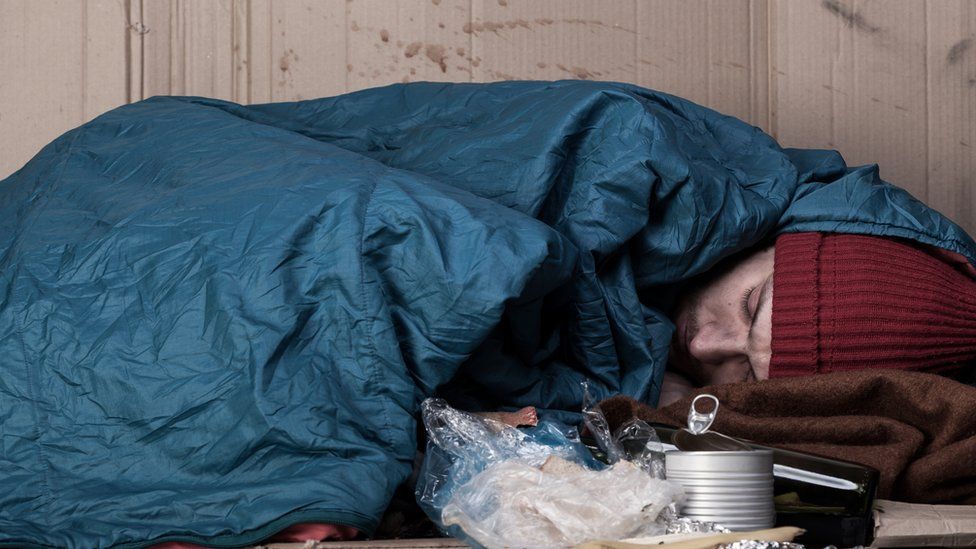 Homelessness in England is a "national crisis" and the government's attitude to tackling it is "unacceptably complacent", a committee of MPs say.
A Public Accounts Committee report found there were more than 9,000 rough sleepers and some 78,000 families living in temporary accommodation.
The cross-party research said there was a shortage of housing options for homeless people and those at risk.
The government says it is investing more than £1 billion on the problem.
The definition of homelessness under law includes rough sleepers, single people in hostels and those in temporary accommodation.
Since 2011, the number of people sleeping on the streets has increased by 134 per cent, the report says.
Meanwhile, those living in temporary accommodation has risen by about two-thirds in the last seven years.
Some 120,000 children are among those without permanent housing, the report says.
Labour MP Meg Hillier, who chairs the committee, says the government's approach to tackling the problem of homelessness has been an "abject failure".
"The government must do more to understand and measure the real world costs and causes of homelessness and put in place the joined-up strategy that is so desperately needed.
"That means properly addressing the shortage of realistic housing options for those at risk of homelessness or already in temporary accommodation.
"More fundamentally, it means getting a grip on the market's failure to provide genuinely affordable homes, both to rent and to buy."
Ms Hillier suggests action such as providing financial support to local authorities with acute shortages of suitable housing.