Can you recycle wrapping paper?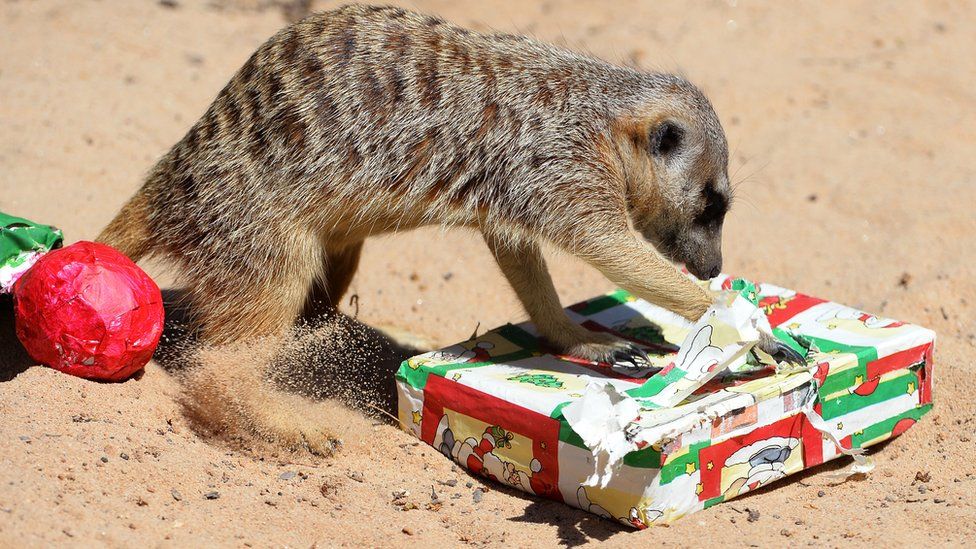 We throw away an estimated 227,000 miles of wrapping paper each year at Christmas in the UK, according to waste management company BIFFA.
That's enough to wrap around the Earth... more than eight times.
But it brands itself as paper - so surely it all just gets recycled?
The short answer? Not always.
And that's because gift wrap often contains much more than simply paper.
"It's a nightmare for paper mills this time of year," confesses Simon Ellin, the chief executive of the Recycling Association - a trade body that represents around 90 different paper merchants, waste management companies and other businesses involved in recycling paper.
That's because while they're presented with mountains of wrapping paper, they cannot work with all of it.
"Not all wrapping paper is paper," Simon points out. Some is plastic-based.
Then there's the issue of paper that's laminated with plastic not to mention gift tags or paper that contains foil or glitter, none of which can be recycled.
But once you've removed these items you can recycle a good deal of what you've wrapped your presents in, just as long as it's pure paper.
And if you've bought recycled wrapping paper in the first place, it can probably be recycled again.
So you've got recyclable wrapping paper - what do you do with it?
Even if your paper is recyclable - not all councils will take it.
Some will let you put it into the recycling collection. Others insist you bring it along to a recycling centre.
But could we do better than just recycling?
Well, we could make sure that the paper we buy in the first place is made from sustainable sources. This means that it hasn't resulted in deforestation or environmental damage.
You can look out for FSC-certified wrapping paper and other Christmas items such as cards and crackers.
Even better would be to not throw the paper away in the first place - but reuse it.
Or you could try to avoid wrapping paper altogether. Furoshiki are traditional cloths from Japan which are used to wrap presents instead of paper. The cloth can then be reused in future years or even given as a gift itself.
Related Internet Links
The BBC is not responsible for the content of external sites.