Amazon apologises for 'threats' to customer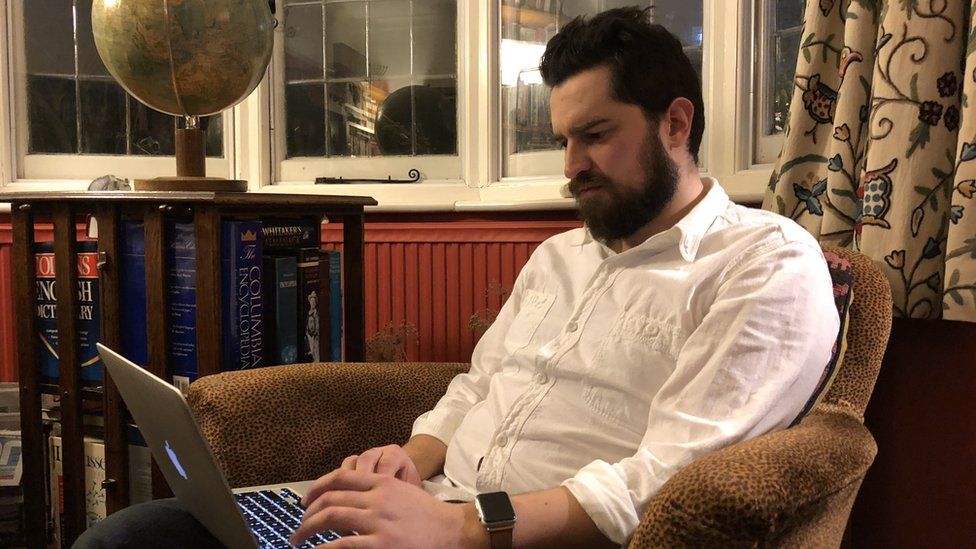 Amazon has apologised to a customer who was emailed what he felt were "coded death threats" by a call centre worker.
"We have zero tolerance for any misuse of customer data and have apologised to the customer," Amazon, which offered Mr Jacobson a £50 goodwill gesture, said.
"The individual involved no longer works for Amazon," it told the BBC.
'Ominous and threatening'
Mr Jacobson, a former special constable in London, first contacted Amazon's help centre after experiencing delivery issues with a package he had ordered in October.
He told You and Yours: "Later that afternoon I checked my emails, and I'd received five, all from Amazon."
"They were all ostensibly book recommendations but the titles were pretty ominous and threatening, and I was pretty taken aback and I joked with my girlfriend, who I was with at the time, about it being a death threat."
He added: "The more I looked into it, I realised that they had actually been sent manually by an employee at Amazon rather than via an algorithm."
The books were Death, Follow You Home, The Denial of Death, Death Made Me, and Suicide's An Option.
Mr Jacobson suspected the recommendations had been sent by an individual, which made him feel anxious about his safety.
"I was concerned, because as soon as I realised that this had been sent by an individual rather than by a computer, it meant an Amazon employee had access to my personal information."
After getting in touch with Amazon to report the issue, they investigated and found the book recommendations had been sent by a then employee in India.
In an email to Mr Jacobson, Amazon said: "On this occasion, an isolated individual was using the 'share page' function on our site to send you the emails in question.
"We are taking this matter very seriously," the company added, saying also that "corrective actions have been taken internally both in relation to the agent who instigated the emails, and subsequent service failures".
Despite the investigation by Amazon, Mr Jacobson, who felt intimidated by the emails, says he feels the matter has not been handled well.
"At no point did (Amazon) say, we're confident you're not in any danger, this individual is thousands of miles away," he said.
"They told me none of that, which I was not happy about."