Shoplifters taking under £200 worth of goods 'not pursued'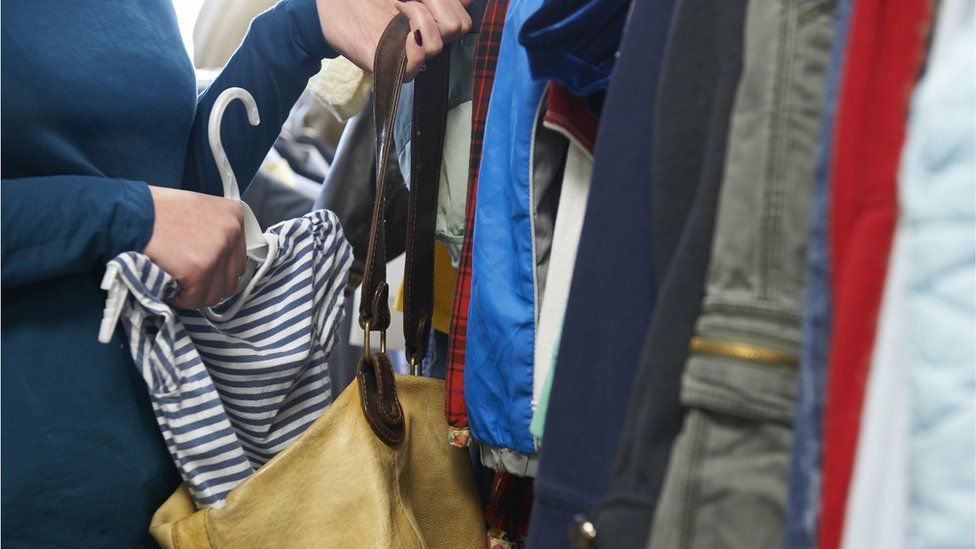 Retailers are warning that a sharp rise in shoplifting is being fuelled partly by police forces not investigating the theft of items worth less than £200.
The Daily Telegraph says persistent offenders are exploiting a change in the law that allows for more minor cases to be dealt with by post.
The government said it did not diminish the seriousness of the crimes.
Police chiefs said their focus on prolific offenders and organised crime networks was working.
The act allows anyone stealing goods costing less than £200 to plead guilty by post - or face the magistrates' court.
They might then face a fine or up to a year in prison.
But Chris Noice, from the Association of Convenience Stores, said criminals were getting savvy as to how much they could get away with, and only half of those caught were paying their fines.
He also said there was concern that police forces were not sharing information and those that were stealing to fund a drug or alcohol addiction might not be getting the necessary help.
Nottinghamshire Police is among those forces that say they are no longer able to investigate shoplifting unless violence is involved.
The area's Labour Police and Crime Commissioner, Paddy Tipping, blamed government cuts, saying: "We can't do the job that we used to do when you've got 25% less resources.
"There are tough choices that need to be made and we need to have a debate about what can be expected of the police going forward."
A spokesman for the National Police Chiefs' Council (NPCC) said: "Police focus on targeting prolific offenders and organised crime networks as well as prevention measures by businesses are working.
"Forces will continue to work closely with retailers to deter shoplifters and prevent thefts from taking place."
A government spokesperson said shoplifting was not a "victimless crime", coming at a cost to businesses and consumers, and should be reported.
The police were expected to take all reported crimes seriously, for these to be investigated and where appropriate, for the offenders to be taken through the courts, they added.