BBC 'must act' over gender pay gap, says culture secretary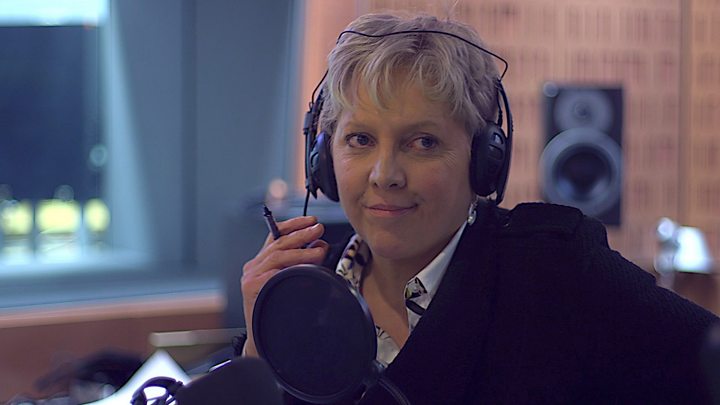 The culture secretary has said "much more action" is needed by the BBC to address claims of pay inequality.
The corporation's former China editor Carrie Gracie resigned, saying there had been "unlawful pay discrimination".
In his first day in the job, Matthew Hancock told MPs that "brilliant women working at all levels of the BBC deserve better" and pledged to hold it to account.
The BBC says it is an issue it needs "to resolve swiftly and get right".
The comments came as the Equality and Human Rights Commission (EHRC) said it would write to the BBC before it considered whether further action was required.
Responding to an urgent question in the House of Commons, Mr Hancock said salary figures must be scrutinised in comparison with others in the public service.
"Working for the BBC is public service and a great privilege, yet some men at the BBC are paid far more than other, equivalent public servants.
"This isn't just a matter of levelling women's pay up. It's a matter of pay equality."
Amid the row, Labour MP Jess Phillips asked for assurances women would not be "silenced" over the issue at work.
She questioned why BBC Newsnight presenter Evan Davis had been allowed to talk about gender pay on-air, after tweeting about it, while other female colleagues had not.
Earlier, the BBC replaced a presenter on Radio 4's You and Yours programme - citing impartiality issues - after Winifred Robinson tweeted support for Carrie Gracie.
Gracie to give evidence
Chair of the Women and Equalities Select Committee Maria Miller said the broadcaster needed to "act and act quickly".
She questioned the success of the BBC's internal review and asked why the EHRC has "failed to intervene".
BBC director general Tony Hall has been asked to meet the Digital, Culture, Media and Sport committee to discuss how the broadcaster will address the gender pay gap.
The committee said in a tweet that Carrie Gracie would give evidence to MPs on the issue.
Shadow culture secretary Tom Watson said despite the spotlight being shone on gender pay "there is still a very long way to go".
The BBC is expected to publish a review of on-air staff salaries at the end of the month and says "fairness in pay" is "vital" to the corporation.
Mr Hall has committed to closing the gap by 2020 but the culture secretary said the government "will watch closely [and]...hold him to that".
As a publicly funded broadcaster, Mr Hancock said the BBC needed to "uphold and be a beacon of value and of fairness".
The BBC's recently appointed head of news, Fran Unsworth, said pay equality was a priority for the corporation.
"Pay is an issue that we need to resolve swiftly and get right. The public holds us to higher standards than other organisations. We must hold ourselves to those standards too.
"While a significant number of organisations have now published their gender pay figures showing that we are performing better than many - we need to go further. "
In October, a report found that men working for the BBC earned 9.3% more than women on average compared with an average differential across the UK of 18%.
Former shadow culture secretary Harriet Harman praised Ms Gracie's "principled" stance for women inside and outside her industry.
Ms Harman added: "As a broadcaster and a journalist she is exceptional, but as a woman facing entrenched pay discrimination, I'm afraid she is the norm."