Holiday homes tax 'loophole' to be examined, minister says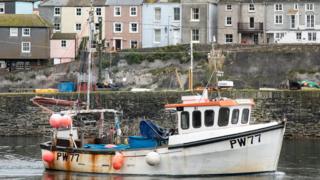 The government is looking into a "loophole" that allows owners of holiday homes to avoid paying council tax and business rates.
They can convert to business use and enjoy small business rate relief to avoid both charges.
Tory MP for St Austell and Newquay Steve Double said councils in tourist areas were losing out on revenue.
Minister Rishi Sunak acknowledged there was "scope for ambiguity" and said the situation was being investigated.
Reclassifying a second home as a rental holiday home means owners no longer need to pay council tax.
They need only pay business rates if the rental income exceeds a certain level - otherwise they qualify for rate relief.
Local Cllr Cornelius Olivier, told Cornwall Live the council could collect an additional £10m in taxes if the system was changed.
According to the 2011 Census, more than 165,000 people in the UK have a second home for holidays.
Last week during Prime Minister's Questions, Mr Double asked Cabinet Office Minister David Lidington to address the tax issue, saying holiday homes in Cornwall were "a mixed blessing".