Joy Neville: Rugby union referee makes history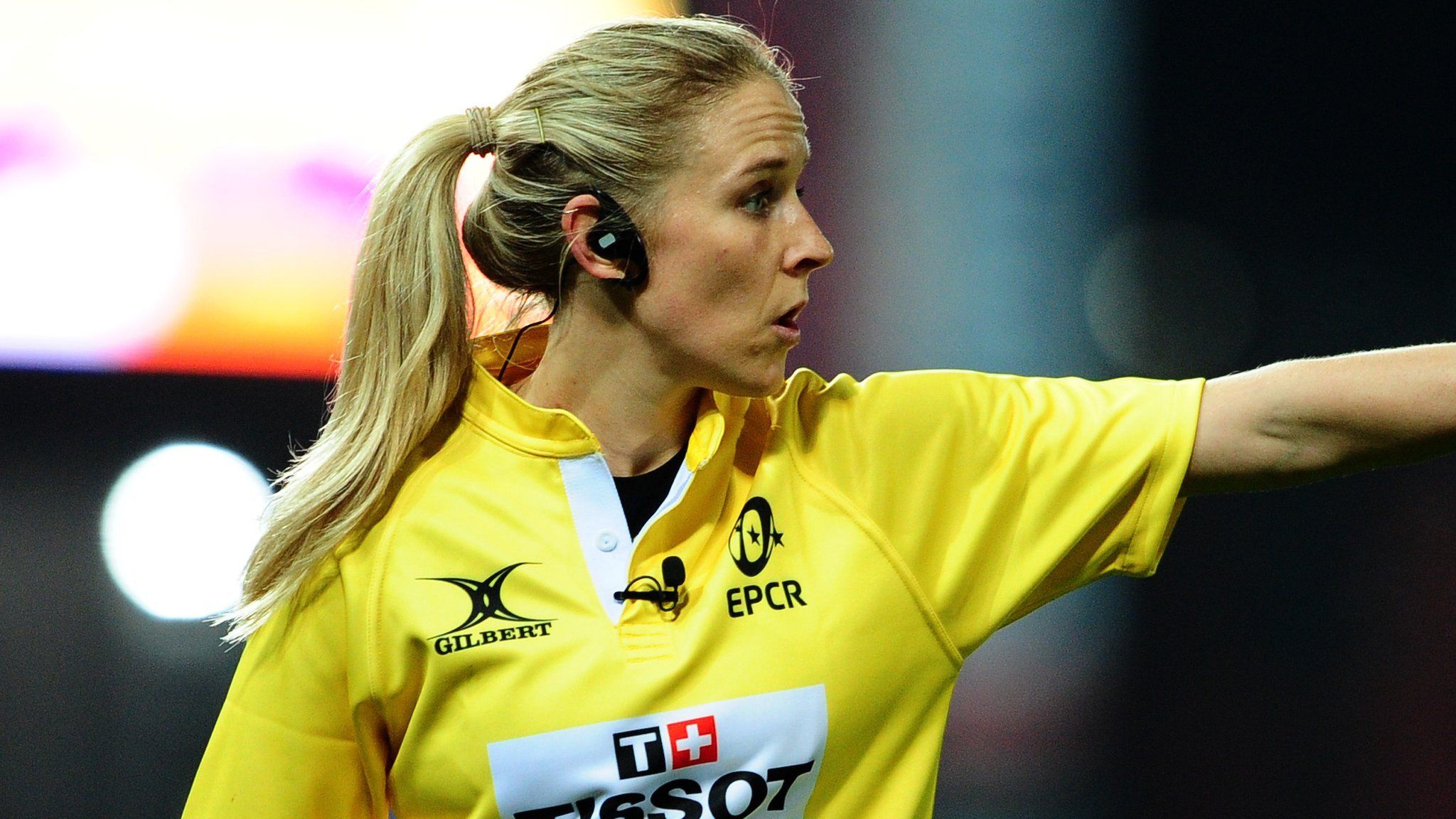 A female referee has taken charge of a top-level men's rugby union match in the UK for the first time.
She was named World Rugby Referee of the Year in November, after turning professional in 2013.
Before kick-off, Neville said the match was not the end of her ambitions.
In a post on Twitter, she expressed her "excitement" and described the historic moment as the "next opportunity".
The 34-year-old, from Limerick, previously oversaw a Challenge Cup match between Bordeaux-Bègles and Enisei-STM in December - the first woman to do so.
That followed a match between Norway and Denmark in October, in the second tier of international rugby union.
She also took charge of the women's 2017 World Cup final between England and New Zealand.
Speaking to the BBC, Neville said she had "never intended" to be a referee, but considered the move after retiring from playing the sport, following her grand slam with Ireland in 2013.
She said a less-than-encouraging conversation with a senior rugby official had only strengthened her determination to succeed.
"I said 'look, I want your opinion on something, I have one question - do you think it's possible for a female referee to ref in division 1A in Ireland', and he said 'Joy, not in my lifetime'".
Her appointment to referee the Pro14 match between Ulster and South Africa's Southern Kings has cemented her place in history.
The Pro14 involves teams from Ireland, Italy, Scotland, Wales and, from the start of this season, South Africa.
Neville says her ambitions do not end at refereeing Pro14 games, and that ultimately she would like to officiate in the Six Nations tournament.
"To be involved with the Six Nations on the line as an official would be a dream come true. Whether that's achievable...I don't know, but I'll try," she said.