Oxfam Haiti prostitute claims: Charity did not give watchdog 'full details'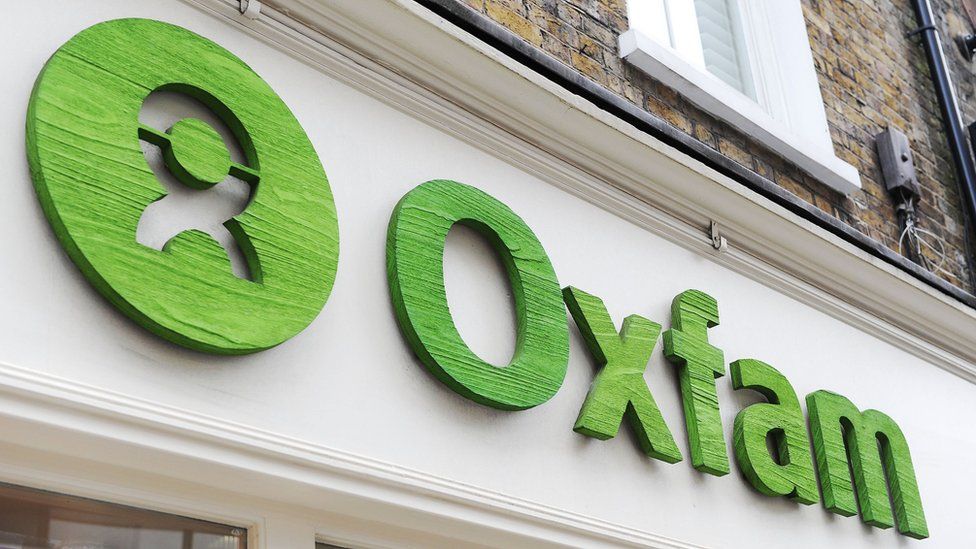 Oxfam did not give the Charity Commission full details about the use of prostitutes by some aid workers in Haiti in 2011, the watchdog says.
The charity did tell the regulator it was investigating inappropriate sexual behaviour, bullying, harassment and staff intimidation.
Oxfam, which sacked four workers and let three resign, denies any cover-up.
The Charity Commission said the alleged behaviour had "absolutely no place in society" and charities needed to be held to the highest of standards.
It has written to Oxfam seeking more information, including a timeline of events, information about when the charity was made aware of specific allegations and the detail of the investigation's findings and conclusions.
The aid workers were in Haiti as part of the relief effort following the devastating magnitude 7.0 earthquake that killed more than 200,000 people there in 2010.
The country's ambassador in London, Bocchit Edmond, has criticised the charity for failing to inform the Haitian authorities about what happened and said it should publicly apologise.
"It is really shocking, it is shameful, and it is unacceptable," he said. "I think Oxfam should look into itself deeply if they want to rebuild that trust they had."
The three workers who resigned included Oxfam's country director for Haiti, Roland Van Hauwermeiren, who according to the Times, used prostitutes at a villa rented for him by the charity.
The paper also reports the charity failed to alert other aid agencies about the staff members' behaviour, with Mr Van Hauwermeiren going on to work elsewhere in the sector.
Oxfam says it would not have given a positive reference for any of those who were dismissed or resigned.
You might also be interested in:
By Emma Vardy, BBC political correspondent
Public confidence in the way Britain's foreign aid money is spent has been undermined by a number of scandals.
DfID will now be under pressure to ensure there is zero tolerance of sexual misconduct within agencies that receive government aid funds.
It is unclear to what extent DfID may have been made aware of the Oxfam incident back in 2011.
Similar cases involving UN peacekeeping soldiers were brought to the attention of the then International Development Secretary Andrew Mitchell.
The UK currently spends £13bn on aid each year and there have long been calls from some Conservative MPs for cuts to this budget.
But Theresa May says she is "proud" of the UK's record on foreign aid and remains committed to the UK's requirement to spend 0.7% of the country's gross national income on overseas assistance.
Labour, the Liberal Democrats, SNP, Greens and Plaid Cymru also agree that figure should remain.
He said: "We were very open with the public that we were ashamed of the behaviour of our staff. We still are."
However, he admitted a report released by the charity at the time did not give full details of the allegations.
He said: "With hindsight, I would much prefer that we had talked about sexual misconduct.
"But I don't think it was in anyone's best interest to be describing the details of the behaviour in a way that was actually going to draw extreme attention to it when what we wanted to do was get on and deliver an aid programme."
He added: "I am absolutely committed… to wipe out that kind of behaviour from Oxfam and rebuild that relationship of trust [with the public]."
The Department for International Development, which gave Oxfam nearly £32m last year, is now reviewing whether to continue funding the charity.
Its spokesman said the way the matter had been handled by Oxfam's senior team showed a "lack of judgement".
International Development Secretary Penny Mordaunt had requested a meeting with Oxfam's senior team "at the earliest opportunity", he added.
Andrew Mitchell, who was international development secretary in 2011, told BBC's Newsnight it was a "shudderingly awful tale" that was "terrible on every single level" but that he could not recall being told about it at the time.
Dame Barbara Stocking, who was the head of Oxfam in 2011, told the BBC new whistle-blowing procedures, safeguarding practises and training had been put in place following the revelations.