Charity watchdog to launch Oxfam inquiry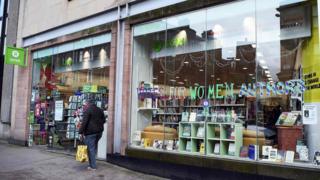 The Charity Commission is to begin an investigation into Oxfam's handling of a sex scandal in which staff hired prostitutes in Haiti in 2011.
The watchdog has concerns the charity may not have "full and frankly disclosed material details".
It comes after Oxfam's deputy chief executive Penny Lawrence quit over the charity's response to the revelations.
And a whistleblower said an Oxfam aid worker was accused of coercing a woman to have sex "in exchange for aid".
Whistleblower Helen Evans, who worked as Oxfam's global head of safeguarding between 2012 and 2015, made the claim in an interview on Channel 4.
Ms Evans, now a Labour councillor in Oxford, also said in a tweet that in the space of one month she had received three allegations of child abuse in Oxfam shops.
In the same month she received claims of sexual exploitation against aid beneficiaries, alongside other overseas allegations.
She said she "took her concerns" to the charity's trustees and was told that management would conduct a "strategic review".
She said that having "exhausted all avenues" available to her internally, she realised "position with the organisation was no longer tenable".
Ms Evans said she then went to the Charity Commission in 2015, highlighting the allegations abroad and in Oxfam shops, but was left "extremely disappointed" by the authority's response.
After she approached the watchdog in 2017 she says the body was "more responsive" and produced a report from an interview conducted with Ms Evans.
Earlier, International Development Secretary Penny Mordaunt threatened to cut government funding for Oxfam projects if it cannot account for the way it handled claims of sexual misconduct by aid workers.
Penny Lawrence resigned from the charity on Monday, saying she was "ashamed" and takes full responsibility.
"Concerns were raised about the behaviour of staff in Chad as well as Haiti that we failed to adequately act upon," she said in a statement.
"It is now clear that these allegations - involving the use of prostitutes and which related to the behaviour of both the country director and members of his team in Chad - were raised before he moved to Haiti."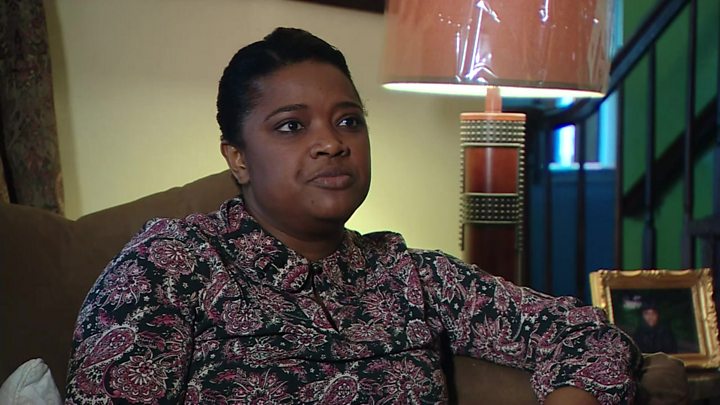 The allegations emerged in The Times on Friday, which said Oxfam's country director for Haiti, Roland van Hauwermeiren, used prostitutes at a villa rented for him by Oxfam in the aftermath of the 2010 earthquake.
According to the paper, Oxfam knew about concerns over the conduct of Mr van Hauwermeiren and another man when they worked in Chad before they were given senior roles in Haiti.
Oxfam said allegations that underage girls may have been involved were unproven.
BBC world affairs correspondent Will Grant said senior government sources feared the abuse allegations could be "the tip of the iceberg" and that all aid agencies operating in Haiti as well as Oxfam would be investigated.
He added locals expressed "real anger" at what they say is impunity by international aid agencies for the way they have behaved.
Widza Bryant, who worked in HR for Oxfam in Haiti from 2009 for three years, said she shared "ongoing rumours" about locals being exploited with management "on many occasions".
She told BBC News: "There were a lot of rumours on the ground about management and leaders exploiting the locals sexually and in other ways to get jobs and to have good standing."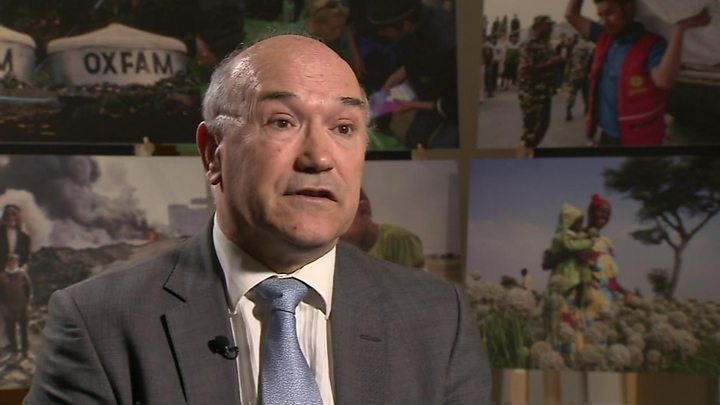 Mark Goldring, chief executive of Oxfam GB, admitted the charity had failed to act on complaints highlighting the failure to allow Mr van Hauwermeiren to move onto another post after allegations were revealed.
He said the use of prostitutes was "not explicitly contrary" to Oxfam's code of conduct at the time, but bringing Oxfam into disrepute in any way and abusing people who may have been beneficiaries was.
Mr Goldring added: "There was an exploration of how should the organisation respond but we didn't act on it."
Funding risk
The European Commission has said it expects full clarity and maximum transparency from Oxfam, adding that it is ready to "cease funding any partner not living up to high ethical standards".
The charity's programme in Haiti received €1.7m in EU funds in 2011.
International Development Secretary Penny Mordaunt said Oxfam had apologised for its "appalling" behaviour and that the government had not been told at the time the allegations involved sexual misconduct or beneficiaries.
Oxfam has been told to tell the Department for International Development by the end of the week how it will handle any future allegations around safeguarding or it faces losing government funding.
Ms Mordaunt also called for clearer whistle-blowing policies across the charitable sector and launched an urgent review into safeguarding and aid providers.
The Innocent drinks company - one of Oxfam's corporate sponsors which donates around £100,000 per year- said it wants to see a clear plan "for how this could not ever happen again".
The charity has since postponed a "Fashion Fighting Poverty" event, which had been due to take place as part of London Fashion Week on Thursday, saying it was not the "right time" at present.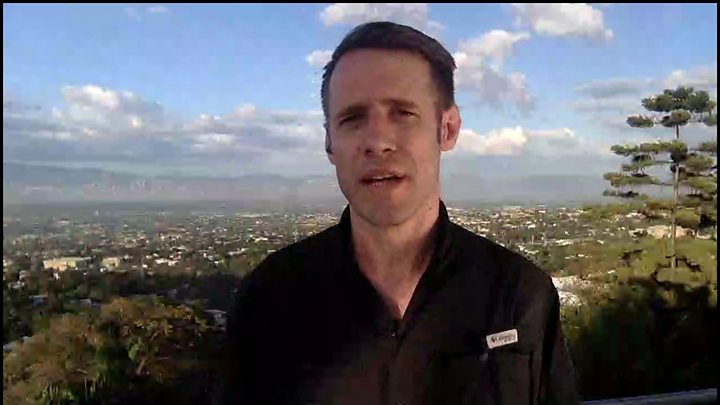 Oxfam's own investigation in 2011 led to four people being sacked and three others resigning, including Mr van Hauwermeiren.
It produced a public report, which said "serious misconduct" had taken place in Haiti - but did not give details of the allegations.
Oxfam has faced growing criticism of the way it handled the allegations of misconduct by its staff in Haiti, where they were working in the aftermath of the huge earthquake that devastated the country in 2010.
Haiti's ambassador in London Bocchit Edmond called the revelations "shocking", "shameful", and "unacceptable".
On Sunday, Ms Mordaunt told the BBC's Andrew Marr the charity did "absolutely the wrong thing" by not reporting details of the allegations and that no organisation could be a government partner if it did not "have the moral leadership to do the right thing".
Ahead of the government meeting, Oxfam announced new measures for handling of sexual abuse cases, saying it would introduce tougher vetting of staff and mandatory safeguarding training for new recruits.
Oxfam's chairman of trustees, Caroline Thomson, said the charity's board had appointed a consultant earlier this year to review its culture and working practices, which would now be extended.
Do you work in a charity shop? Are you an aid worker? Share your views and experiences by emailing haveyoursay@bbc.co.uk.
Please include a contact number if you are willing to speak to a BBC journalist. You can also contact us in the following ways: