Church of England issues anti-plastic tips for Lent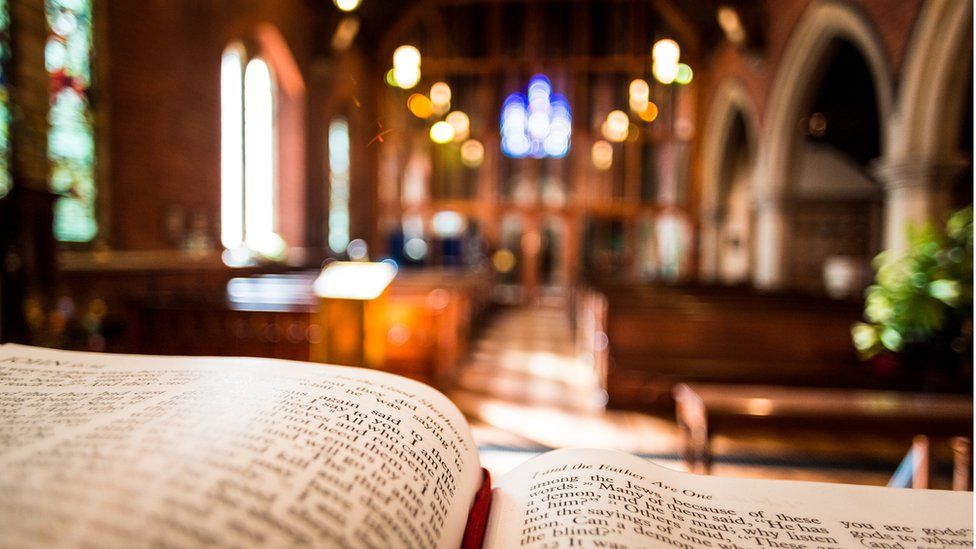 The Church of England is urging Christians to give up single-use plastics during Lent, in a bid to cut the environmental damage it can cause.
Worshippers have been offered tips to cut plastic use for each day up to Easter, such as choosing a fountain pen over a plastic ballpoint pen and buying music electronically rather than on CD.
The Church linked it to a Christian calling to "care for God's creation".
The calendar of tips has been sent to each of the Church's 42 dioceses.
Each week of the Lent Plastic Challenge has a theme, for example food and drink, kitchen, clothing and travel.
Tips include giving up throwaway plastic cups, using a bamboo toothbrush and buying bread that is not pre-packaged.
Other suggestions are to carry a set of non-plastic cutlery, place a "no junk mail" sticker on your letterbox and take your own toiletries to hotels rather than using the free travel size bottles.
Ruth Knight, the Church's environmental policy officer, said: "The Lent challenge is about raising our awareness of how much we rely on single-use plastics and challenging ourselves to see where we can reduce that use.
"It ties in closely with our calling as Christians to care for God's creation."
Why is plastic a problem?
According to data from Plastics Europe, more than 300 million tonnes of plastic is produced globally each year.
Non-profit organisation Plastic Oceans says 50% of all plastic produced is for single-use.
A study published by scientists at the University of George in July last year estimated that 8.3 billion tonnes of plastic has been created since large-scale production started in the 1950s.
But the majority of man-made plastics are not bio-degradable, meaning they will not rot. In addition, not all plastic can be recycled.
For animals, the danger comes from being entangled in plastic bags and other debris, or mistaking plastic for food.
Larger pieces of plastic can also damage the digestive systems of animals and can be potentially fatal.
In a statement, the Diocese of London, added: "David Attenborough has recently brought to everyone's attention the hideous damage being caused by our throwaway society to life in the oceans - where so much of our waste eventually ends up.
"This Lent let's give ocean creatures a better chance to renew themselves, free of our trash!"
The Church of England, which counts 1.1 million people among its worshipping community, is the latest organisation to take action to reduce single-use plastics after the issue was thrown into the spotlight by the BBC's Blue Planet II series, which aired last year.
The Scottish Parliament also announced plans to ban plastic straws, following similar announcements by restaurants including Pizza Express, Wagamama and JD Wetherspoon.
Lent lasts from Ash Wednesday until Easter Sunday, which this year falls on 1 April - a period of 40 days plus six Sundays. It marks the time Jesus went into the desert to fast and pray.
Millions of Christians around the world mark Lent by fasting on certain days, giving up something that they enjoy or by making a new pledge.
On Wednesday, Environment Secretary Michael Gove and Business Secretary Greg Clark were among 41 Conservative MPs who promised to use less single-use plastics during Lent.