British man charged with terror offences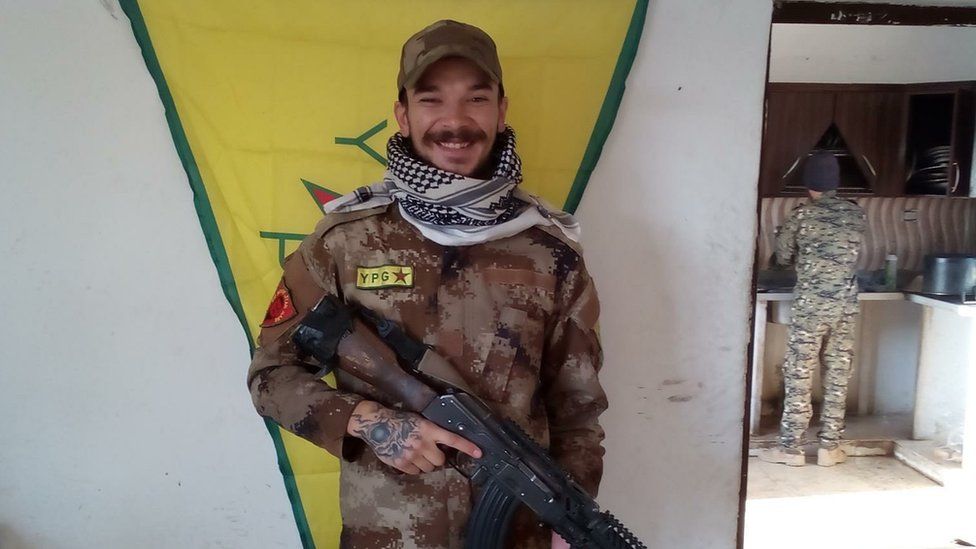 A British man who fought against so-called Islamic State in Syria has been charged with three terror offences.
Aidan James, a father-of-one from Formby, Merseyside, appeared at Westminster Magistrates' Court on Friday.
The 27-year-old had been fighting alongside the YPG Kurdish militia.
He has been charged with one count of the preparation of acts of terrorism and two counts of attendance at a place used for terrorist training.
The court heard that Mr James left the UK on 26 August 2017, travelling to Iraq via Jordan.
He later travelled to Syria, the court was told.
Mr James was arrested on his return to the UK at Liverpool Airport on 14 February.
He was remanded in custody and will appear at the Old Bailey for a plea hearing on 1 March.
By Emma Vardy, BBC News correspondent
Aidan James is the second person in a week to appear in court charged with terror offences after fighting against so-called Islamic State.
Since 2015, the government has often restated warnings about the cohort of British citizens who have been fighting with the Kurds in Syria, saying their actions could be in breach of UK terrorism laws.
Local counter-terror police "Prevent" teams have also tried to intervene in cases of British citizens who have gone to fight against IS.
Many of these volunteer fighters have been arrested on their return, but have faced a long wait to find out whether there would be serious legal consequences.
They have justified their actions by saying they have been fighting on the same side as the Western coalition, in trying to destroy IS.