Ex-Oxfam aid worker tells of sex assaults by colleagues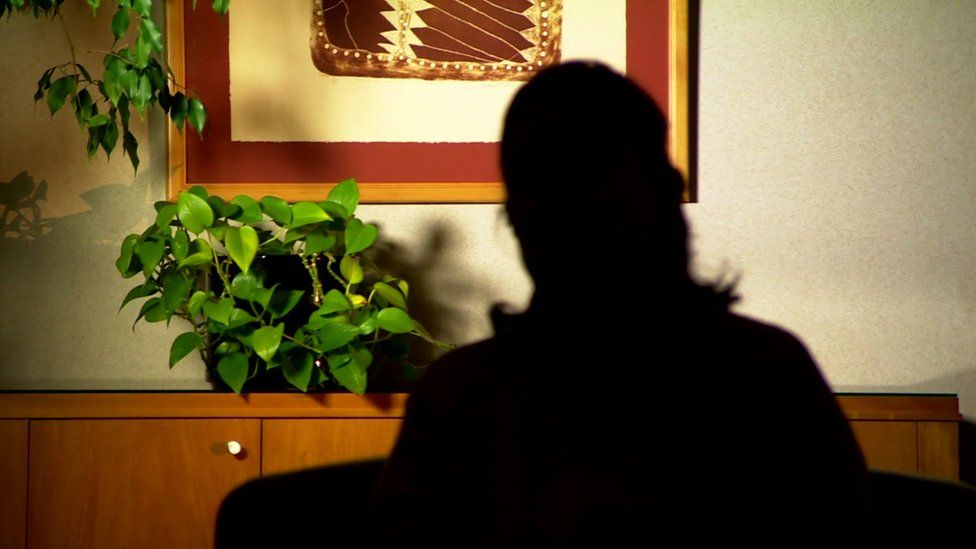 A former Oxfam aid worker has told the BBC she was sexually and physically abused by a senior male colleague while in Haiti after the 2010 earthquake.
The woman claims she was also sexually assaulted by another Oxfam worker after a party in South Sudan months later.
She says she was "screaming for help" during the incident at her accommodation "but nobody came".
The charity announced it would set up a commission to probe past and present claims of exploitation by staff.
The British charity has faced criticism over the way it handled claims staff hired prostitutes in Haiti in 2011 following the earthquake the year before.
Speaking anonymously to the BBC, the former junior aid worker said her colleague in Haiti "literally just pinned me up against the wall - he was groping me, grabbing me, kissing me - I was just trying to shove him off".
"I got him off eventually and he got mad and he threw his glass at me and it shattered on the floor," she said.
But the woman - who said it had been her dream to work for Oxfam - said the assault continued in a car later.
"He got in next to me and I was scared so I got out and went to sit in the back," she said.
"He just threw me out of my seat and pinned me into the ground and one of my colleagues - a woman who was also my roommate - reached back and tried to grab me and pick me out.
"I was hitting him and kicking him and she helped me and I got back into the middle seat and jumped into the front seat on the passenger side. As soon as we got home I just ran out of the car into my room... I didn't want to say anything."
The woman broke down in tears as she described how in South Sudan after she managed to fend the second colleague off she "stood at the door with all my might keeping it pushed shut as he was pushing it from the other end".
The alleged attack took place in her staff quarters, as she started to get undressed and go to sleep.
The woman said: "He just walked in and shove me on the bed, tried to rip some of my clothes off - he did rip some of my clothes off. He got naked, forced himself. I was just shoving, kicking, pushing and just screaming for anyone."
"Nobody came to help and I just pushed him and kicked him - eventually he got up and walked outside for a bit. I ran over to the door and shut it."
Oxfam executive director Winnie Byanyima has invited victims to come forward "for justice to be done" for them, saying she was "here for all the women who have been abused".
In a BBC interview, she admitted she could not guarantee there were not sex predators currently working at the organisation but vowed Oxfam would "build a new culture that doesn't tolerate that behaviour".
The UK's Charity Commission is to launch a full inquiry into Oxfam, saying the organisation may not have "full and frankly disclosed material details" about the Haiti sex scandal.
Oxfam has almost 10,000 staff working in more than 90 countries across the globe.