Domestic abuse: Tougher sentences recommended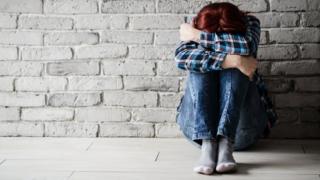 People convicted of domestic abuse offences in England and Wales will be more likely to go to prison in future, under new sentencing guidelines.
Courts have been told that offences that take place in the home should be considered more serious than similar offences that take place elsewhere.
Non-physical forms of abuse - like threats on social media - will also now be taken into consideration.
Charity Refuge described the move as "a huge step forward".
'Continuing threat'
The Sentencing Council says domestic offences should be treated more seriously because they represent a "violation of trust and security" normally associated with intimate or family relationships.
There is also the potential for victims of domestic abuse and their children to suffer "lasting trauma", and for the perpetrators to present a "continuing threat to the victims' safety".
The new guidelines - which take effect in May - contrast sharply with those issued 12 years ago which state offences in a domestic context should be seen as "no less serious" than others.
They also say that:
Provocation will not be considered as a mitigating factor in sentencing, except in rare circumstances
The penalty for domestic abuse should be determined by the seriousness of the crime - not by the wishes of the victim
Magistrates' and Crown Courts should take "great care" where the offender or victim requests a less severe sentence in the interests of any children
For the first time, sentencing guidelines also explicitly recognise the growth of domestic abuse perpetrated through technology - including email, text, social networking and tracking devices.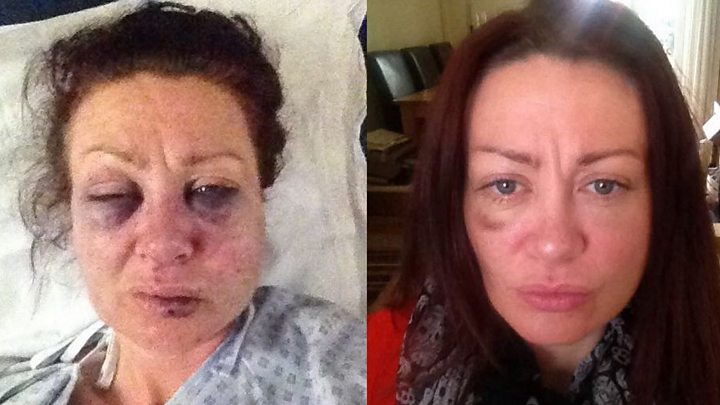 Analysis
By Danny Shaw, BBC home affairs correspondent
These guidelines signal a significant change of emphasis in the way courts deal with domestic abuse.
Since the last guidance was issued in 2006 there's been more awareness about the nature of a crime that was once dismissed by police as "just a domestic".
The official cross-government definition of domestic abuse was widened in 2013 to include incidents of controlling or coercive behaviour; two years later it was made a specific offence; and the Home Office is now planning fresh legislation to strengthen existing measures.
Tougher sentences will help deliver the message that society won't tolerate abusive relationships - but practical help is needed for victims while offenders may require more than a spell behind bars to alter their behaviour.
According to the Crime Survey for England and Wales, about 4.3m women and 2.4m men aged between 16 to 59 experienced some form of domestic abuse in the year to March 2017.
Sentencing Council member Jill Gramann said abuse came in many forms and included harassment, assault and sex offences.
She said the new guidance would "ensure that courts have the information they need to deal with the great range of offending and help prevent further abuse occurring".
Sandra Horley, chief executive of Refuge, said the charity had campaigned for crimes committed in a domestic context to be treated "as seriously, if not more seriously" than any other.
"I am glad that the courts will be encouraged to recognise that everybody has the right to feel safe in their own home," she said.
"These sentencing guidelines better reflect the reality of domestic violence today."