Which haircuts have been banned from schools?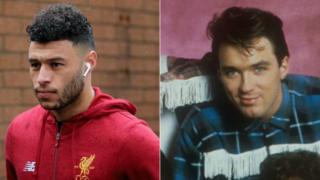 "Meet you at McDonalds." Most people would expect a burger with fries after such a statement, but for some, the phrase is not an invitation to your local drive-through, but a boy's haircut.
This week the haircut - a curly perm teased into a high bouffant on top with shaved back and sides - was banned from a school in Great Yarmouth. It's not the first time a hair style has clashed with school policy. Here are some others that have been banned.
Long hair for boys
Boys wanting to grow their hair long has always been a bone of contention at schools. Before he was Ziggy Stardust David Bowie, then 17-year-old Davy Jones set up the Society for the Prevention of Cruelty to Long-Haired Men.
He and other boys - with hair longer than nine inches - campaigned for people to treat long-haired men seriously, and treat them with respect.
He's far from the only one to make such a statement. In 2006, 14-year-old Christian Bridge from Liverpool was prepared to get excluded from school for refusing to cut his hair.
"There's no way a girl would be told to keep her hair to collar-length," he said.
Dyed hair
Hair dye means a person can have their hair any colour of the rainbow. Unfortunately schools don't seem to like this form of individualism.
In 2017 the Sun reported that a schoolgirl from a secondary school in Worcester wore a bandana to hide her recently dyed purple hair after she was told the colour breached their uniform policy.
If you're in school and planning on turning your bob jet blue over the weekend, it might be best to consult your head of year first.
The JoJo bow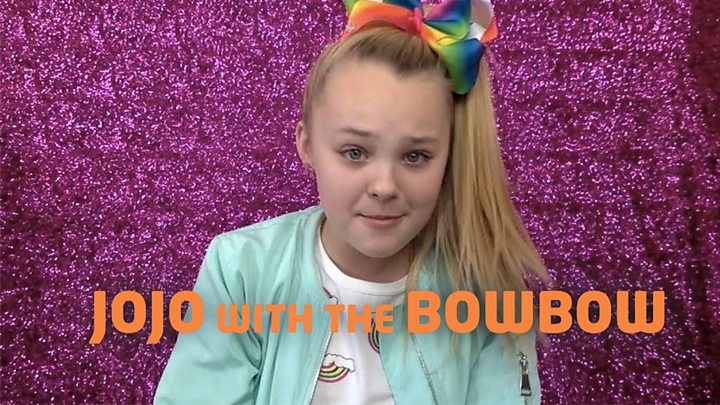 It's not really a haircut, more a hair adornment. But JoJo bows - large bows named after a teenage YouTube star - began being banned in some primary schools last year.
Children wanting to emulate their internet idol, Jojo Siwa, will have to wear extravagant bows in their own time in Nottinghamshire and Greater Manchester after schools there banned them.
The Beckham mohawk
He is one of the most famous footballers in the world. But in 2001, David Beckham, like the free-wheeling punks before him, wanted to show his rebellious side with his mini-mohawk.
The haircut was banned at schools across the country, and still continues to cause controversy.
In 2012, a four-year-old boy in Coventry was banned from primary school because of his mini-mohawk.
Speaking to the Huffington Post, his mother Hannah Ball said: "Because he's autistic, it's difficult to find anything that will make him happy. His hair makes him happy. Why should it be taken away?"
Shaved heads for girls
Earlier this year Niamh Baldwin shaved her head and donated her hair to the Little Princess Trust, which makes wigs for ill children suffering from hair loss.
But in doing so the 14-year-old incurred the wrath of her school in Penzance, Cornwall.
As a result of her extreme haircut for a good cause, she was put into isolation at her school, who described it as "confusing and upsetting" to students.
The Peaky Blinders
The Peaky Blinders rule the roost in the BBC's 1920s drama. The Shelby family are known for their flat caps, top buttons, and their distinctive hair cut.
But it seems that not every school thinks the short sides, slicked back top look is particularly smart. In 2016 an eight-year-old boy was forced to stay at home for a week to allow his hair cut to grow out.
Cillian Murphy, who plays the lead gangster Thomas Shelby, does not understand why people love the cut so much.
Speaking to Shortlist Magazine, he said: "Do they realise it was styled this way to prevent lice?"
The Ronaldo
And last, but certainly not least. Brazilian international Ronaldo is one of the greats of the beautiful game. In 2002 he led his country to a record fifth World Cup victory.
But he can never be forgiven for one of the most vile hair crazes of the early 2000s. Barber Sean Griffin said the style, known as the California cut was banned at his secondary school.
"To be honest that cut looked ridiculous," he said. He described it as a "Johnny Bravo gone wrong".