Aid organisations 'truly sorry' for sector's failings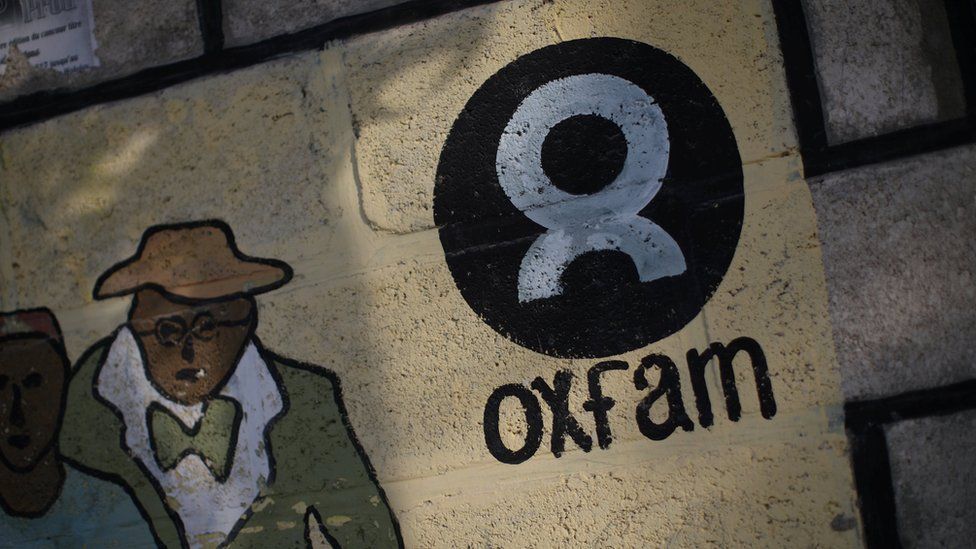 Twenty-two aid organisations have said they are "truly sorry" for the sector's failings in the wake of allegations of sexual misconduct by workers.
In a letter signed by chief executives, charities including Save the Children UK and Oxfam GB vowed to do more to protect those they were set up to help.
They also promised a series of "urgent and immediate" measures, including more resources for safeguarding.
"There can be no tolerance for the abuse of power," the letter said.
"We have an absolute duty to our staff, our supporters and, above all, the people we seek to help to ensure we do everything in our power to prevent, detect and eradicate unacceptable behaviour."
The charities admitted recent revelations had caused "widespread distress and disappointment" and said the sector needed to "fundamentally" change.
"Safeguarding is something that, as a sector, we have long taken very seriously and all our organisations have systems in place to prevent all forms of abuse and misconduct.
"However, we can never be complacent. We must do even more to protect the very people we were set up to help," the letter said.
Children and adult victims
Plan International UK, a charity which signed the letter, said it had "six confirmed cases of sexual abuse and exploitation of children by staff, volunteers or partner organisations" between 1 July 2016 and 30 June 2017.
During the same period, it said there had been nine incidents of sexual harassment or sexual misconduct by staff against adults.
The measures announced by aid organisations in their letter include a review of referencing systems "so that people found to have abused their power or behaved inappropriately are not re-employed in the sector".
Ex-Save the Children chief executive Justin Forsyth resigned from Unicef on Thursday after the BBC reported he had faced three complaints about his behaviour by Save the Children staff.
The aid organisations have also said they will work with the government "to ensure that we can overcome the legal and institutional barriers to rigorous background checks in the UK".
The Charity Commission has said it had "extensive regulatory engagement" with Save the Children after allegations of misconduct and inappropriate behaviour were made against Brendan Cox - the husband of murdered MP Jo Cox - and Mr Forsyth between 2015 and 2016.
Mr Cox quit two charities he set up in memory of his wife last weekend after allegations of sexual assault were made public.
Mr Cox denied assaulting a woman in her 30s at Harvard University in 2015 - but admitted to "inappropriate" behaviour while working for Save the Children.
A petition calling for the resignation of international chairman Sir Alan Parker has been signed by some employees at Save the Children.
The petition claims Sir Alan, as chairman, was "ultimately accountable for both [Mr Cox and Mr Forsyth's] cases" and also calls for "proactive, full public disclosure, to retain and regain public trust".
In response to the petition, a Save the Children spokesperson said: "We are aware of the concerns expressed in the petition and believe it's vital that everyone feels safe and secure when going about their work and interacting with colleagues.
"It's precisely for that reason CEO Kevin Watkins has commissioned a thorough review of current practices and workplace culture."
Seven Oxfam members of staff left the charity in 2011 following the organisation's own investigation into whether staff hired prostitutes while working overseas.