Evidence not being disclosed on a daily basis, lawyers say in survey
By Alys Harte & Clive Coleman
File on 4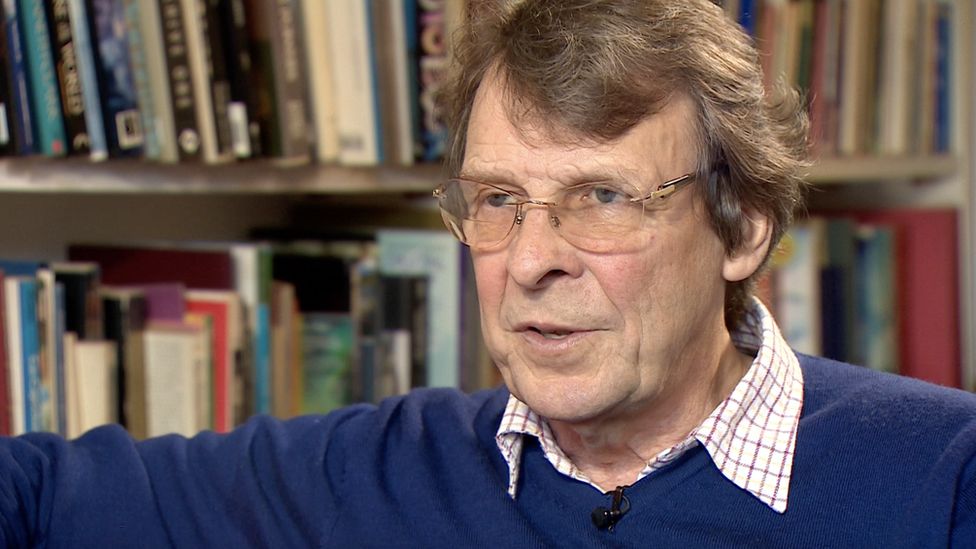 More than 1,000 criminal lawyers in England and Wales have experienced disclosure of evidence failings in the last year, according to a BBC survey.
Of the 1,282 who responded, almost a third said they believed such failings had led to possible wrongful convictions or miscarriages of justice.
A number of recent rape trials have collapsed after it emerged evidence had not been shared with defence lawyers.
The Crown Prosecution Service said the survey provided a "skewed view".
In the lead-up to criminal trials, police and prosecutors have a duty to disclose evidence.
But more than half of lawyers surveyed said they saw disclosure failures on a daily or weekly basis.
Police and prosecutors must also list relevant undisclosed or 'un-used' material which is not being cited as evidence, but which may undermine their case or strengthen the defence case.
Last month, an urgent review into all recent rape cases was announced by the Director of Public Prosecutions, Alison Saunders.
'It should never have made it to court'
William works as a teacher and is married with grown up children.
Last year, he was charged with sexual assault following a complaint from a 17-year-old girl. She claimed he touched her inappropriately in a local shop and the allegation was backed up by a friend.
Her friend said she saw him approaching the teenager, his hand stretching forward to grope her. William denied the allegation.
In police interview, William was told the CCTV taken in the shop was of poor quality and too far away to pick him out, but his defence solicitor, Abu Kibla, said seeing the evidence was crucial.
He made six requests to the CPS to disclose the evidence, before receiving the footage three weeks before the trial.
Mr Kibla described finally reviewing the CCTV as a "eureka moment".
"You can see he's standing there selecting a sandwich; nothing untoward happened, so clearly a massive piece of evidence, integral to the whole case."
At magistrates' court, the case was dismissed with no case to answer, citing the footage as the reason.
Thames Valley Police said officers carried out a full investigation into the incident, and followed standard procedure throughout.
The CPS said it was "satisfied" the case was dealt with correctly.
"The prosecution put their case, the defence make their arguments and the court makes their decision. That's the criminal justice system in action," it said.
But William says the impact on his life has been huge. He is still suspended from teaching pending an internal investigation by his employer.
"I'm still nowhere near justice. It should never have made it to court. There was never any case to answer.
"Had I been found guilty, I would be permanently on a paedophile register. It's a life-changing allegation."
To date, most of the publicity has surrounded cases in the crown court.
But half of those surveyed reported such failings in the magistrates' court - where the majority of crimes are dealt with.
Bill Waddington of the Criminal Law Solicitors Association described the results as "shocking".
"It kills the rumour of these problems only happening in the occasional big case that happens to reach the headlines as we've seen recently.
"Rather than that the reality is that it's an every day, every week, every year problem", he said.
The criminal solicitors and barristers responded to the survey conducted by the BBC's File on 4 programme, in conjunction with three bodies who represent lawyers; the Criminal Law Solicitors' Association, The Criminal Bar Association and the London Criminal Courts Solicitors' Association.
The BBC asked respondents for their experiences of the whole process - from initial collection of evidence through to court hearings.
The CPS said the survey results were likely to provide a "skewed view of what is happening" given that respondents were likely to apply their own interpretation to what constitutes a "disclosure failing".
It added that a conviction rate of 85% in the magistrates' courts is indicative of a system that is "producing strong results".
Director of Legal Services Greg McGill said: "I do accept that in some cases we do probably have to improve the timeliness in which we deal with some disclosure.
"Disclosure is a problem facing the whole of the criminal justice system. It's a criminal justice problem, and it requires a criminal justice system response", he added.
Have you got something you want investigating? We want to hear from you. Tweet us, or email fileon4@bbc.co.uk