Helpline for troops battling 'devastating' mental health issues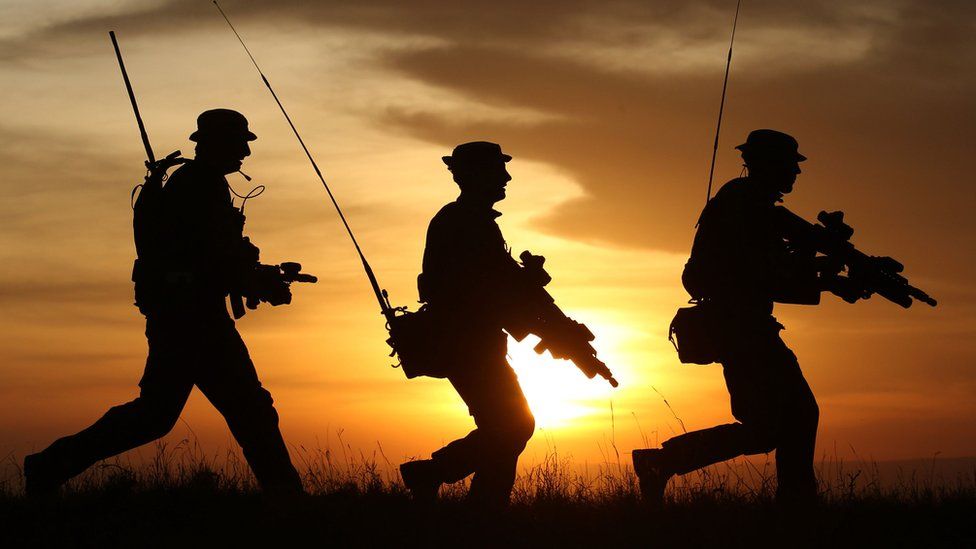 A helpline to battle growing mental health problems among UK troops has been launched by the Ministry of Defence - but it is not available to veterans.
The MoD has pledged £20m over 10 years to fund the project, which will be operated by charity Combat Stress.
The service will run in conjunction with the charity's veterans' helpline, which the MoD contributes to.
The new helpline - 0800 323 4444 - is open 24 hours a day, seven days a week.
"Mental illnesses caused by life on the battlefield can have a devastating impact on our brave heroes and their families," said Defence Secretary Gavin Williamson.
Over the past 10 years, despite a reduction in staff numbers, the armed forces have seen a 47% rise in the number of personnel with mental health problems such as anxiety, depression and post-traumatic stress disorder.
Among the Royal Marines, there has been a 96% increase in the number of diagnosed mental disorders.
Mr Williamson added it was his "moral and professional duty" to address the issue and set up the helpline.
Last year there were 10,000 calls to Combat Stress's veterans' helpline, which the MoD contributed £10,000 towards.
A spokesperson for Combat Stress said it was "vital" people sought help as soon as possible to stop issues becoming "complex".
Major General Martin Bricknell, surgeon general of the British armed forces, said: "We must do all we can to provide easy access to the support available."