Far-right 'moving increasingly online'
By Dominic Casciani
Home affairs correspondent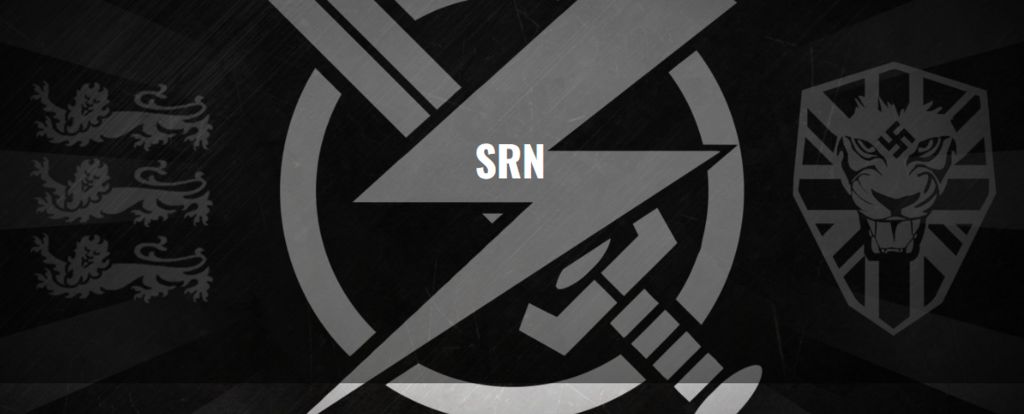 The threat from the British far-right is now coming from a younger generation, according to the latest study from an anti-racism group.
Hope Not Hate, which investigates neo-Nazi groups, said tech-savvy leaders were driving their cause forward.
The group's "State of Hate" report said traditional groups are weakening.
Earlier this week, the outgoing head of counter-terrorism policing in the UK warned of the growing threat from the far-right.
The report by Hope Not Hate (HNH) said that membership of traditionally-organised far-right groups was at its lowest level for two decades - but the threat that they had posed had been replaced by new networks which had been developing online.
These new activists had been growing in size and influence and had developed new ways of marketing themselves to would-be followers which differentiated themselves from the stereotypical face of the far-right of the past.
This rise in virtual activity was contributing to more online race or religious hatred, much of it aimed at Muslims.
One of those organisations, National Action (NA), used its online activity to recruit volunteers for provocative street demonstrations, including one outside York Minister. It was later banned by Home Secretary Amber Rudd under terrorism laws in December 2016 and remains at the heart of extensive continuing police investigations.
HNH said key NA supporters had remained active and tried to resurrect it under different names.
More than 20 people have been arrested in the last year in relation to far-right investigations - with a number of cases awaiting trial. A major government review of last year's terrorism attacks recommended a new role for MI5 in investigating the far-right and feeding its assessments to Whitehall security planners.
Nick Lowles, head of Hope Not Hate, called on the government to target online peddlers of hate.
"We are facing a surging threat from far-right terrorism and violent extremism," he said.
"We fear further violence from the extreme right in the months to come. This rising terrorist threat is the consequence of the increasingly confrontational tone of online far-right rhetoric, combined with the almost universal extreme-right belief that a civil war between Islam and the West is coming."
"It is vitally important now that police and the government do more to crack down on the peddlers of hate and those pushing a civil war rhetoric."
Security Minister Ben Wallace said: "This Government did not hesitate to proscribe a neo-Nazi group, National Action, when the evidence was enough and we will not hesitate to take further action. We have continued to enforce this by proscribing National Action's known aliases Scottish Dawn and NS131 as well.
"Through our Prevent strategy, we are successfully fighting back against the terrorist recruiters and safeguarding vulnerable people who are being preyed upon - whether by Islamists, neo-Nazis or other violent extremists.
"At its heart this report shines a light on the growth of intolerance across the UK and Europe and we should all take a stand against extremism whether it is expressed by far right, Islamist groups or other movements."