Sex abuse victim 'vindicated' after High Court win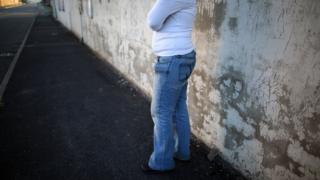 Three women, who say they were groomed into prostitution as teenagers, have won a High Court battle which means they will not have to tell future employers about their soliciting.
Fiona Broadfoot said it was a disgrace that she had carried these convictions, while no men who had "bought and used" her had faced any consequences.
The Disclosure and Barring Service (DBS) shows a person's criminal record.
The Home Office said it was considering the court's decision.
Ms Broadfoot, one of the claimants who waived her anonymity in this case, said it had been a long fight, but "worth it".
"Finally, I feel like a weight has been lifted off my shoulders - it's a vindication," she added.
The women successfully argued that the disclosure of convictions for working in the sex trade many years ago was disproportionate and a breach of their Article 8 Human Rights - the right to a private life.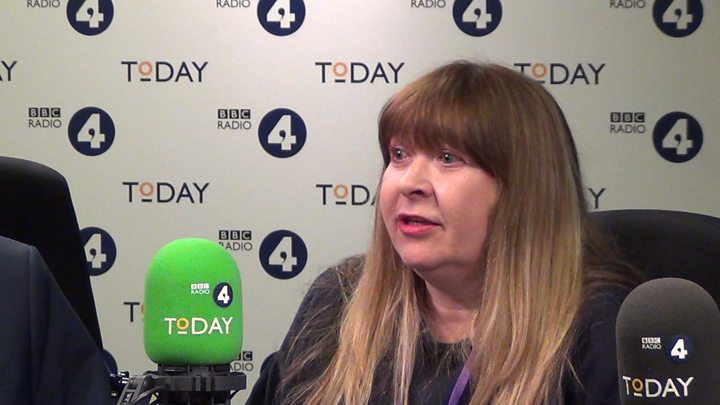 The ruling would bring about real change for sex trade survivors "who should never have been criminalised in the first place", their lawyer Harriet Wistrich said.
Ms Broadfoot, who said she was a child when first put on the streets, said she had carried "eight pages" of convictions all her life.
The judgment means that any convictions for soliciting will now be "filtered out" when it comes to DBS checks - although how this will be done is still to be determined.
The ruling was welcomed by the founding leader of the Women's Equality Party, Sophie Walker, who credited the "hard work and bravery" of Ms Broadfoot.
Ms Wistrich also praised her clients' "courage and determination".
"Unfortunately, the court were not persuaded by our argument that the practice discriminates against women or is in breach of duties with regard to trafficked women," she said. "We will be seeking permission to appeal in relation to those broader points."
A Home Office spokesperson said: "The protection of children and other vulnerable groups remains a key priority of this government and the Disclosure and Barring scheme is a vital part of these efforts."