Russian spy: Yulia Skripal 'conscious and talking'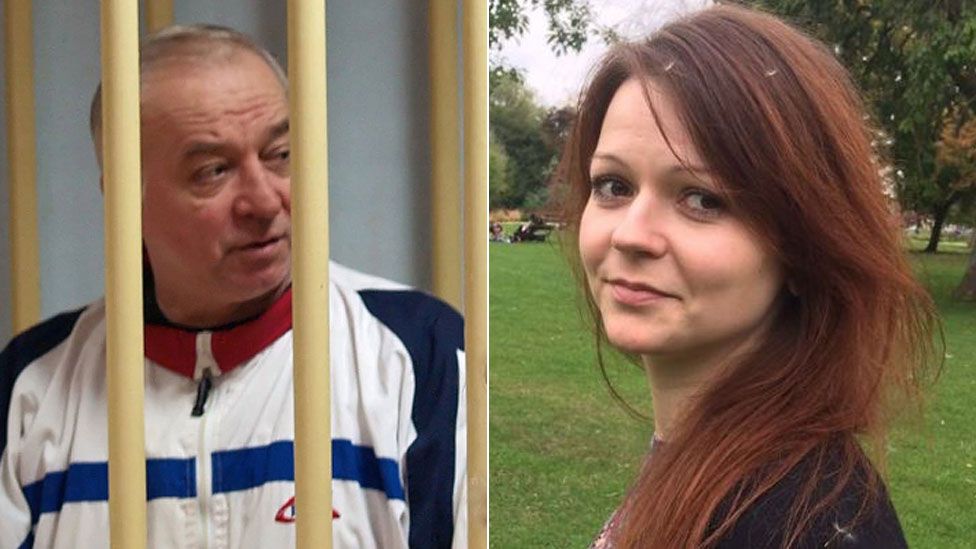 Yulia Skripal, the daughter of ex-spy Sergei Skripal, is improving rapidly and no longer in a critical condition, says the hospital treating her.
The BBC understands from separate sources that Ms Skripal is conscious and talking.
However Mr Skripal remains in a critical but stable condition, Salisbury District Hospital said.
Doctors said Ms Skripal, "has responded well to treatment but continues to receive expert clinical care 24 hours a day".
"I want to take this opportunity to once again thank the staff of Salisbury District Hospital for delivering such high quality care to these patients over the last few weeks," said Dr Christine Blanshard, Medical Director for Salisbury District Hospital.
"I am very proud both of our front-line staff and all those who support them."
BBC correspondent Duncan Kennedy says a corner appears to have been turned for Yulia Skripal, who is now in a stable condition.
However there is no news on what the long-term damage might be, he adds.
Meanwhile the police have placed cordons round a children's play area at Montgomery Gardens near Mr Skripal's home.
"Officers will be searching it as a precautionary measure," said Deputy Assistant Commissioner Dean Haydon.
The Skripals were admitted to hospital on 4 March after being found collapsed on a bench at the Maltings shopping centre in Salisbury.
Police have been treating the case as attempted murder.
On Wednesday, police said the Skripals first came into contact with the nerve agent at the former Russian spy's home in Salisbury.
Forensic tests show the highest concentration was found on the front door.
The nerve agent was found at other locations in the town but in lower concentrations, the Metropolitan Police said.
DS Bailey, who is believed to have visited Mr Skripal's house after the incident has spoken of his ordeal, saying: "Normal life for me will probably never be the same."
The British government has accused the Russian state of involvement in the attack - a claim Moscow has denied.
Prime Minister Theresa May said the chemical used had been identified as being part of a group of nerve agents developed by Russia known as Novichok.
In response to the incident, Mrs May announced a series of sanctions including the expulsion of 23 Russian diplomats.
In reply, Russia will expel 60 US diplomats and the US consulate general in St Petersburg is to be closed.