Aggressive bailiff behaviour remains 'lingering concern' - MoJ review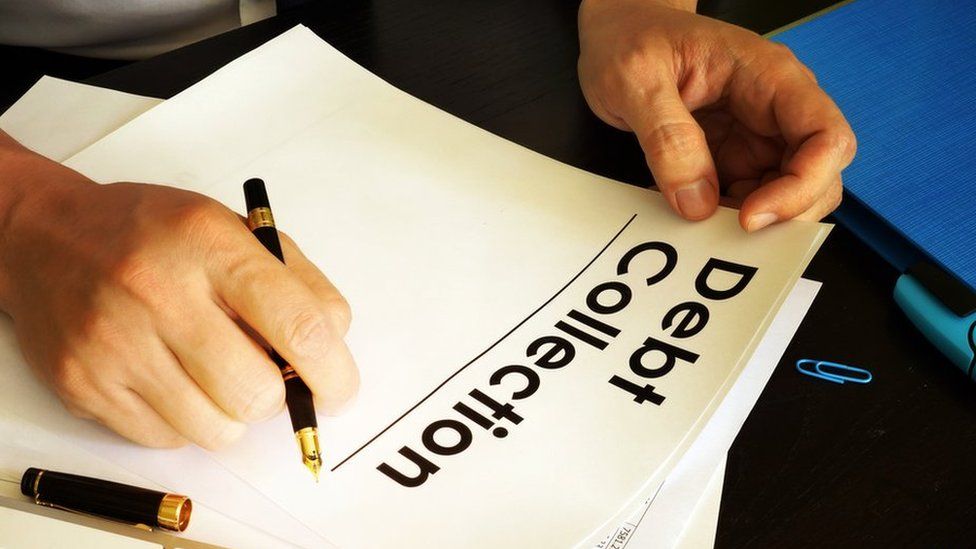 Concerns persist over bailiffs using aggressive behaviour to pursue debts despite a legal crackdown, a Ministry of Justice (MoJ) report has found.
New laws were introduced in England and Wales in 2014 aimed at protecting people with debts from unfair tactics.
But the MoJ review reveals "lingering concerns" about the behaviour of a minority of bailiffs.
Justice minister Lucy Frazer said aggression would "not be tolerated" and called for victims to give evidence.
Bailiffs are typically used by creditors, on the authority of the courts, to seize property if people with debts fail to pay what they owe.
Ms Frazer said that although the majority of bailiffs act "professionally and within the rules", the MoJ had been told by those "working on the front line" that intimidation continued in some cases.
A call for evidence would be launched "shortly" to investigate claims.
"We will identify where the problems are and, if necessary, ensure all bailiffs operate professionally and with proper respect and sensitivity," Ms Frazer said.
The 2014 reforms included banning bailiffs from entering homes at night, using physical force against people with the debts and preventing them from entering home when only children are present.
The laws also stopped bailiffs from taking vital household essentials such as cookers, microwaves, fridges or washing machines.
The MoJ review found that since the bailiff reforms progress had been made, including in terms of debtors being aware of their rights.
Last year a report called Taking Control, compiled by charities, also claimed that some bailiffs continued to abuse their powers and regularly used intimidation.