Iraqi death: Soldier vows to defy fresh inquiry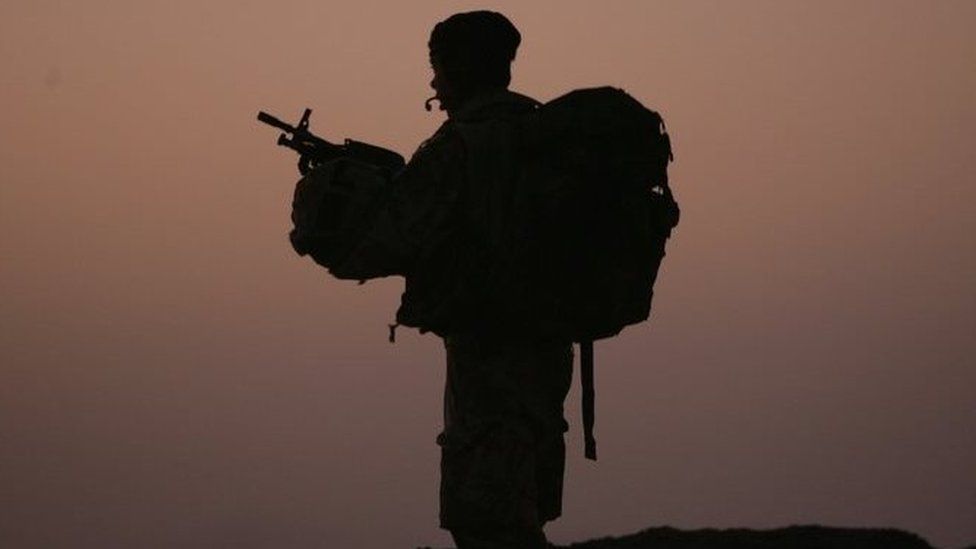 A British soldier who has been repeatedly investigated over an Iraqi teenager's death in 2003 says he will refuse to take part in another inquiry.
Saeed Shabram's family say he drowned after being forced into a river by UK soldiers. No-one has ever been charged.
The Iraq Fatality Investigations team is due to look at the case again.
But Maj Robert Campbell told the BBC he and two other soldiers had already been investigated seven times over the death and that proceedings should be dropped.
He said he expected to be called as a witness but that he was "never going to discuss that day again with anybody".
'Offends natural justice'
He told Radio 4's Today programme that his mental health was "not the best" and that he had not had a good night's sleep for 15 years.
He said the case had been thrown out by "three separate prosecutors", adding: "It is perfectly unreasonable for the Ministry of Defence (MoD) to expect me to be able to go over these things over and over and over."
Also speaking on the programme ex-Army chief Lord Richard Dannatt said Maj Campbell had gone through "a 15-year nightmare".
He said the situation had been brought about by the lack of "a clear legal framework underpinning the intervention" in Iraq and the MoD being "overfearful" of the International Criminal Court investigating soldiers.
He argued that repeated investigations of soldiers long after the event "offends natural justice".
The Iraq Fatality Investigations (IFI) team said it was not concerned with determining the criminal or civil liability of any personnel involved in the case but rather establishing the facts of the cases and what lessons could be learnt.
It also said those who failed to comply with the investigations could be liable to a fine or prison sentence.
The IFI was set up after the High Court ruled that investigations conducted by the Iraq Historical Allegations Team (IHAT) should be followed up in the form of an inquest.
The £34m probe did not lead to any prosecutions and was branded as an "unmitigated failure" by MPs on the House of Commons Defence Committee.
A military lawyer has called for an inquiry into the relationship between Mr Shiner and the MoD after it emerged Mr Shiner's firm, Public Interest Lawyers, had been paid £2.3m by the government in the three years before it was declared bankrupt.
Hilary Meredith said: "This scandal goes to the very heart of the MoD. Too many questions remain unanswered.
"Why did the MoD feel it had to pay for evidence against its own service personnel? Who was in charge of this flawed process? Why did the MoD totally fail to support servicemen and women falsely accused?"
An MoD spokesman said: "It's right that we hold our armed forces to the highest standards and we have a legal obligation to investigate allegations of wrong doing.
"We deplore false or unfair allegations against our service personnel and when they have been made we've taken action, supplying evidence to have Phil Shiner struck off and closing IHAT."