Human Planet: Tribe's treehouses not real home, says BBC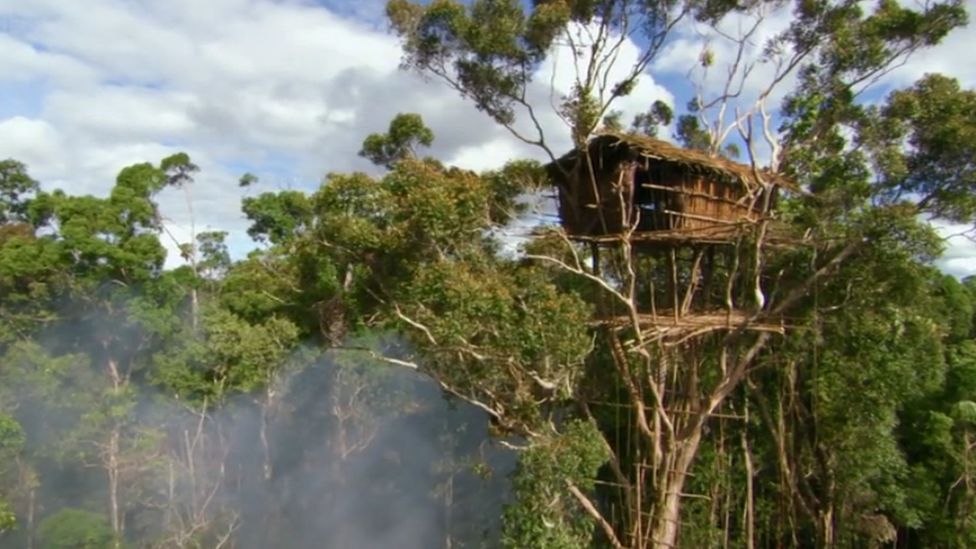 The BBC has said a scene in its Human Planet series, which featured a tribe from West Papua, in Indonesia, was not accurate.
In the 2011 episode, the Korowai people were shown moving into a treehouse as a real home.
But during recent filming for a different programme, the tribe said the houses were "commissioned for filming".
The BBC said it "breached editorial standards" and had since revised its guidelines.
The error was discovered as producers made BBC Two's upcoming series, My Year With The Tribe.
The corporation said a member of the tribe told presenter Will Millard the very high treehouses were built for "the benefit of overseas programme makers".
In the new programme, Millard tells viewers: "This is not where they live, this is total artifice".
A BBC spokeswoman said: "The BBC has reviewed a sequence in Human Planet depicting this [the treehouses] and found that the portrayal of the tribe moving into the treehouse as a real home is not accurate.
"Since this programme was broadcast in 2011, we have strengthened our mandatory training for all staff in editorial guidelines, standards and values."