Windrush: Albert Thompson gets date for cancer treatment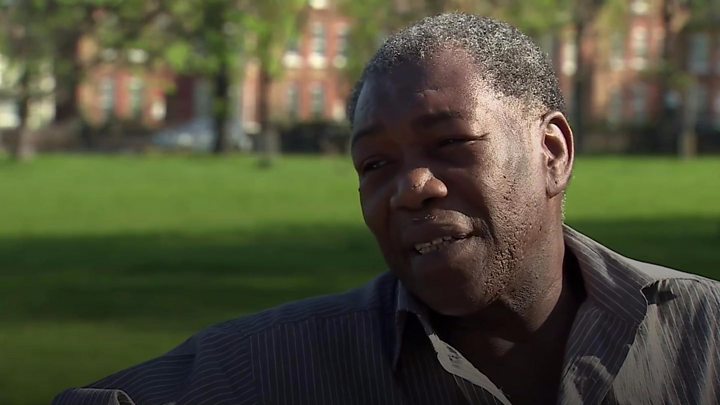 Cancer patient Albert Thompson, the man who has been the focus of much of the Windrush row, has been given a date to start his treatment on the NHS.
It comes after he was told last year he would have to pay £54,000 unless he could produce the right documentation.
The Royal Marsden Hospital in London said the 63-year-old, who attended the hospital this week, would get his radiotherapy "as an NHS patient".
Labour leader Jeremy Corbyn had raised Mr Thompson's case in Parliament.
Mr Corbyn brought up his situation at Prime Minister's Questions, first in March and again last week, when he accused Theresa May of declining to help him.
The prime minister said the Home Office had been in contact with Mr Thompson's representatives, and said his NHS treatment should never have been withheld.
Some immigrants who came to the UK from the Commonwealth decades ago, the so-called Windrush generation, have been threatened with deportation or refused jobs or healthcare.
Mr Thompson is not technically of the Windrush generation as he arrived in the UK from Jamaica in 1973 as a teenager.
But his case was brought to light by the Guardian after he was told he would have to pay for prostate cancer treatment unless he could prove his right to remain in the UK.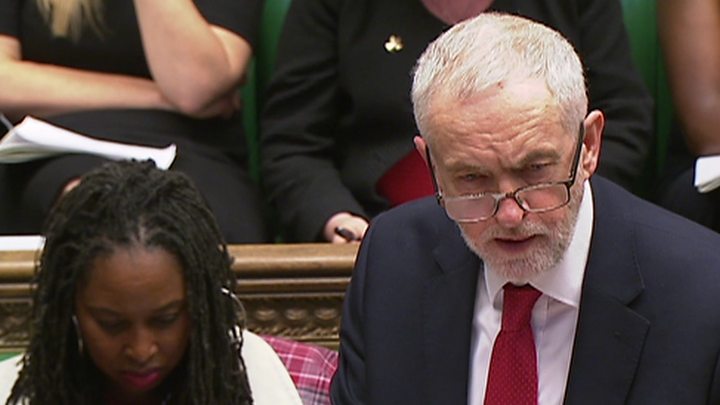 "I was less than two weeks away from my treatment. That was really upsetting," Mr Thompson had told the BBC.
"I get to the Royal Marsden and they gave me this form to fill out where they want to see passport or visa, benefits letter and bank statement.
"At the end of the day, I don't have those things to show so I've got to pay £54,000, which I haven't got."
Laura Stahnke of Praxis, the immigration charity helping Mr Thompson, said it was delighted he was getting his treatment, but added "it shouldn't have taken all this media attention, and his case being debated in Parliament for him to get there".
The Royal Marsden Hospital statement said: "Mr Thompson has attended the Royal Marsden this week to plan the next stage of his treatment and has a date to start his radiotherapy. He is being treated as an NHS patient."
Home Secretary Amber Rudd, speaking in Parliament on Monday, said she would do all she could to "right the wrongs" that had been done to the Windrush generation and their families.
She said UK citizenship fees and language tests will be waived and promised speedy compensation for anyone who had "suffered loss".