Brexit: UK is playing hide and seek in talks, says EU negotiator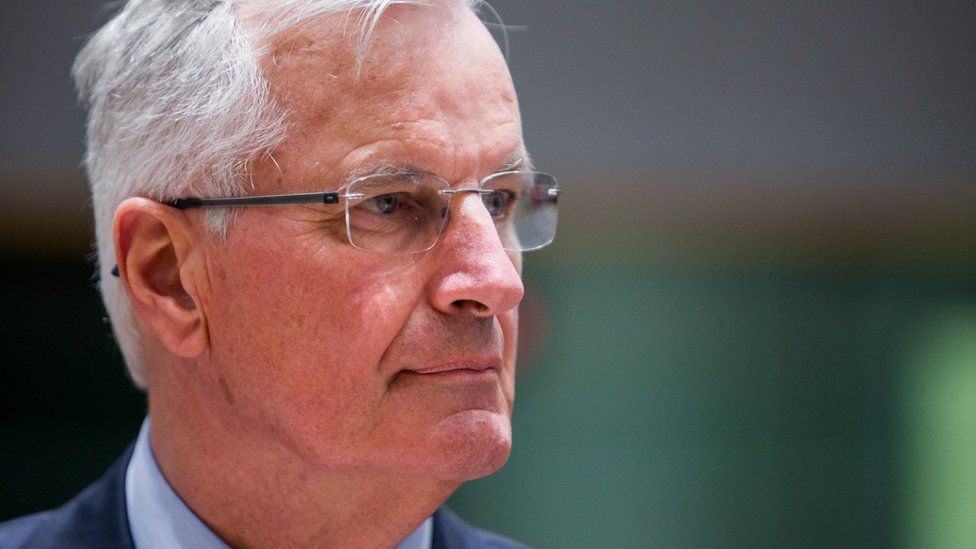 Talks between the UK and the European Union need to "speed up" if a deal on a future relationship can be made in time for Brexit, the EU's negotiator says.
Speaking in Lisbon, Michel Barnier said the UK needed to stop playing "hide and seek" and instead clarify its demands.
The PM faces a rebellion over her move to rule out any future membership of the customs union and single market.
The government fears MPs may follow suit and attempt to amend the bill.
Addressing a gathering of jurists in Portugal on Saturday, Mr Barnier called for more clarity on the UK's position, saying an effective negotiation was dependent on knowing what the other side wanted.
He said the EU would be ready to accept movement on Theresa May's "red lines" that insist Brexit must see the UK leave both the European single market and customs union.
"The UK can change its mind," he said, but stressed that "time is tight".
"If the UK wishes to modify its red lines, it will have to tell us so - the sooner the better," he added.
"It is the UK which is leaving the EU. It cannot, in the act of leaving, ask us to change what we are and how we function," Mr Barnier said.