Twitter 'bans women against trans ideology', say feminists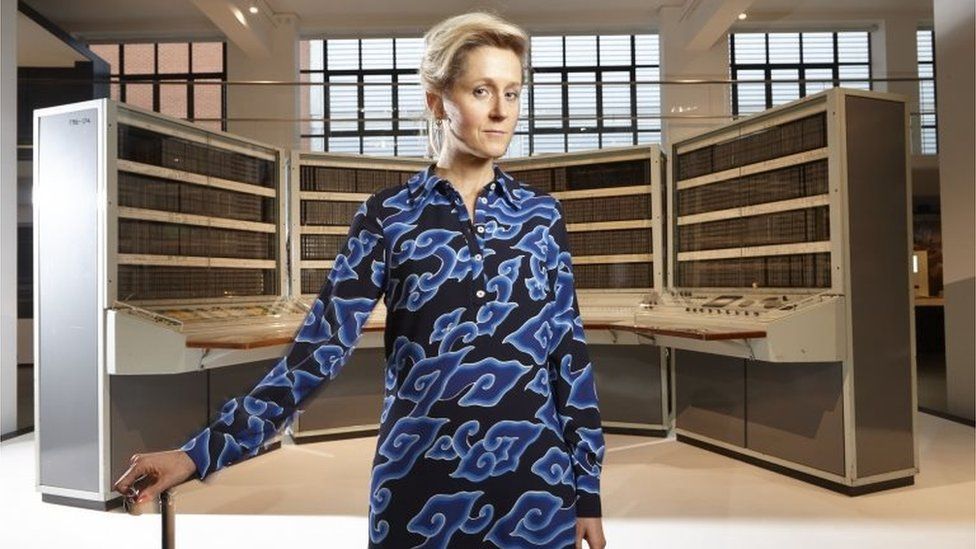 Twitter is banning women who "speak out against the dangerous dogma of trans ideology", a feminist group has said.
But trans activist Ashleigh Talbot said the group's letter seeks to "whip up" hatred against trans people.
Twitter said its rules are enforced equally for every user, regardless of the commentary they engage in.
Fair Play for Women describes itself as a group of "ordinary women" who argue that "in the rush to reform transgender laws" women's voices will not be listened to.
It says Twitter users have been banned for stating "basic, incontrovertible biological facts" such as saying men are not women.
Their letter links to comments, that it says has led to people being banned from the site:
Writing on her blog she said: "According to the rules of Twitter it is now hateful conduct to call someone who is a man, a man.
"The implication of this is that the concept of proscribed speech, things we are now not allowed to say, now extends to the truth. This is fundamentally illiberal."
Fair Play for Women also said women receive abuse for talking "about their biology" - including being threatened with violence and referred to as Terfs (trans-exclusionary radical feminists).
The Green Party's Aimee Challenor said: "Miranda Yardley's comments about me are abusive and damaging. Twitter is right to take action against this form of online harassment which goes against Twitter's rules."
Fair Play for Women has called on Martha Lane Fox - who is also a member of the House of Lords - to use her position in Twitter to "stop allowing bullying men to police our language, threaten us and abuse us".
But trans activist Ashleigh Talbot said the letter "seeks to do nothing but whip up further hatred against trans and non-binary people by calling us dangerous".
She said many of those who say their free speech is being curtailed "are often doing so from a regular column in a national newspaper or from a national radio programme".
"Every week for the last few months there have been anti-trans attack pieces in the Mail, Times, Telegraph, Sun and so on," she said.
She added that trans people represent a "small, vulnerable community" who are subject to "bile day in and day out in the media".
Twitter did not want to comment on the letter but said it does not suspend accounts for being feminist, and that it would only ever suspend accounts for violating their rules.
It said the rules are enforced equally for every user regardless of the commentary they engage in.
The BBC has contacted Martha Lane Fox for a comment.
Stonewall is calling for a system of gender recognition based on self-identification, and wants to remove the requirement for a medical diagnosis before a transgender person can change their legally recognised gender.
The organisation says changing the law would make life easier for trans people and "barely affect" non-trans people - also known as "cis" people.
The campaigning group Man Friday argues allowing people to self-identify as a particular gender "removes any gatekeeping to women's identity and protected spaces".
To protest against any change to the law, the group choose Fridays to identify as men and take part in activities such as using male changing rooms.
On Friday a group of women attempted to access the men's only bathing pond in Hampstead Heath as part of a protest against self-identification.
Update: This story, first published on 29 May 2018, has been updated to include a response from the Green Party's Aimee Challenor.