Roman Abramovich, Chelsea owner, 'withdraws' UK visa application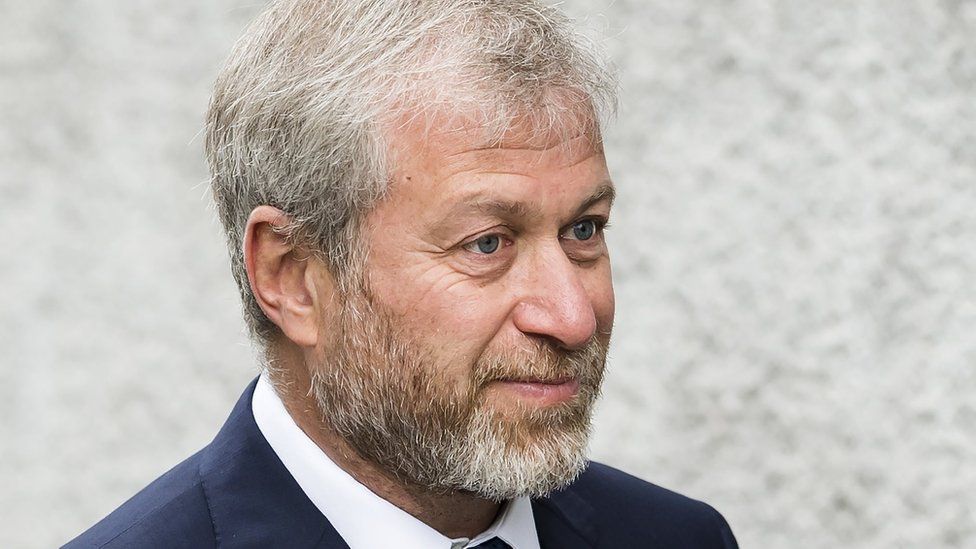 Chelsea owner Roman Abramovich has "withdrawn" his application for a UK visa, the BBC understands.
The delay in renewing Mr Abramovich's investor visa came to light at a time of increased diplomatic tensions between London and Moscow, in the wake of the poisoning of former Russian spy Sergei Skripal in Salisbury.
Reports suggest it expired three weeks ago.
Changes to the visa process, which came into force in 2015, mean applicants may be required to prove the origins of their wealth.
Mr Abramovich, who made his fortune in oil and gas in the 1990s, became owner of the companies that control Chelsea in 2003.
According to the Sunday Times Rich List, he is Britain's 13th-richest man, with a net worth of £9.3bn.
He is reportedly close to Russian president Vladimir Putin.
On Thursday, Chelsea issued a statement saying the club had delayed work on the new stadium at Stamford Bridge because of "the current unfavourable investment climate".
The 51-year-old is one of Russia's richest people
He reportedly sold dolls before making his fortune in oil in the 1990s after the collapse of the former Soviet Union
Mr Abramovich was a one-time business partner of the late tycoon Boris Berezovky, an associate of former Russian President Boris Yeltsin
Critics say the two businessmen used their Kremlin "family" ties to acquire key state companies for below market value
Abramovich served as governor of Russia's Chukotka region
He is believed to be close to current Russian President Vladimir Putin