Police chiefs warned over 'routine' failings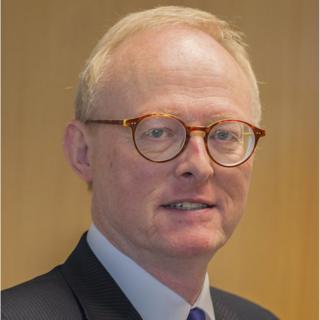 Chief constables in England and Wales have been warned there are "no excuses" for "routinely" identified failings.
Sir Tom Winsor, the Chief Inspector of Constabulary, also criticised police investigations involving children, saying they were allocated to staff without the right skills or experience.
But Jane Kennedy, Merseyside Police and Crime Commissioner and a former Labour MP, called the comments "mean-minded".
She added they showed a "total failure" to understand the resourcing pressures.
In a scathing rebuttal, Ms Kennedy accused Sir Tom of being the "chief government bean counter" who had placed a "terrible burden" of red tape on forces by requiring them to complete a management statement detailing the demand they expect to deal with.
"The planning and analysis staff of a force like Merseyside have a good track record and would be in an even better position if Sir Thomas Winsor had not insisted that thousands of hours of their time during this last six months be switched from demand analysis to the preparation of responses to Sir Thomas Winsor, including his ridiculous force management statement," said Ms Kennedy, a former Liverpool MP and government minister.
Writing in his annual "State of Policing" report, Sir Tom said inefficiency, unnecessary bureaucracy and antiquated systems were "not acceptable".
He said the "shortcomings" of police chiefs who did not plan or use resources effectively were masked by the "get the job done" attitude of front-line officers.
"This would not be acceptable in many other organisations in the public sector and the private sector. It should not be acceptable in the police," said Sir Tom.
"Some senior leaders in policing have a great deal to do," he added, pointing out some forces were putting vulnerable people at serious risk of harm because they weren't meeting enough of their demand or were managing it inappropriately.
The former rail regulator, who was appointed to his present role in 2012, said increasing demand and decreasing resources meant some aspects of policing were "still under stress", with a "small number of forces" using reserves to "shore up" the way they operate.
"This is a short-term strategy that, if it works at all, can only last until the money runs out," he added.
Budget cuts
Asked whether reductions in police budgets had contributed to a rise in serious violent crime, he said: "There's undoubtedly a relationship between numbers and violence, but it's a complex relationship."
The chief inspector also said technology companies should expect greater regulation if they failed to take steps to ensure their services weren't abused by "terrorists, paedophiles and organised criminals".
"There is a handful of very large companies with a highly dominant influence over how the internet is used.
"In too many respects their record is poor and their reputation tarnished," Sir Tom said, claiming the current position was "unsustainable".
He revealed that the inspectorate was no longer using the word "belief" in relation to the stance that should be taken by police officers when recording allegations of crime, including sexual offences.
The annual report says that what a complainant says "should be assumed to be correct".
"We do not use the word 'belief' because taken out of context it was misapplied," he acknowledged.