In pictures: Pomp and ceremony for Order of the Garter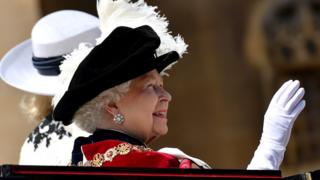 Crowds have gathered in Windsor to watch the Queen and Knights of the Garter attend the annual Order of the Garter ceremony.
The Order of the Garter is the oldest and most senior orders of chivalry in Britain, with knights chosen in recognition of their public service.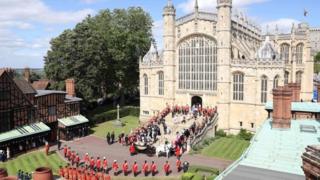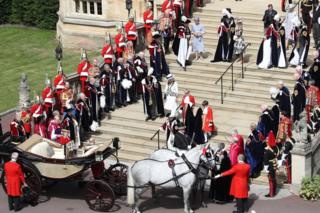 The Prince of Wales, the Duke of Cambridge, the Princess Royal and the Duke of York were among the members of the Royal Family joining the Queen on Monday.
The ceremony was held at St George's Chapel - in the grounds of Windsor Castle - where the Duke and Duchess of Sussex were married in May.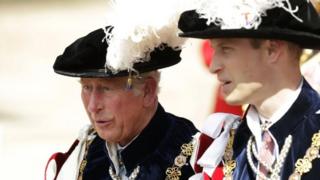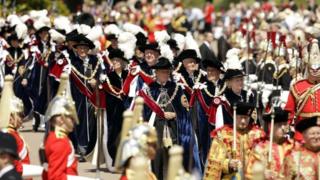 Knights donned velvet robes and plumed hats for the grand procession through the castle's grounds, accompanied by a marching band and officers of the order.
Knights of the Garter are chosen personally by the Queen, who is Sovereign of the Garter.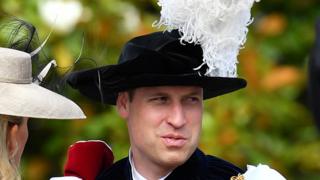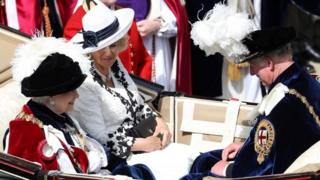 This year the Queen made two new appointments to the Garter - Dame Mary Fagan and the Viscount Brookeborough.
Dame Mary served as a Lord-Lieutenant of Hampshire and was the Chancellor of the University of Winchester from 2006 until 2014.
Alan Henry Brooke, 3rd Viscount Brookeborough, is a personal Lord-in-Waiting to the Queen.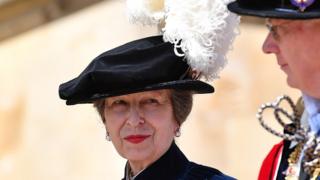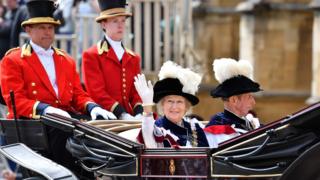 Other members of the order include former Prime Minister Sir John Major and Admiral Lord Boyce, former head of the UK's armed forces.
All images subject to copyright.