Plastic bags: Shop assistant 'grabbed by throat' as Australia ban starts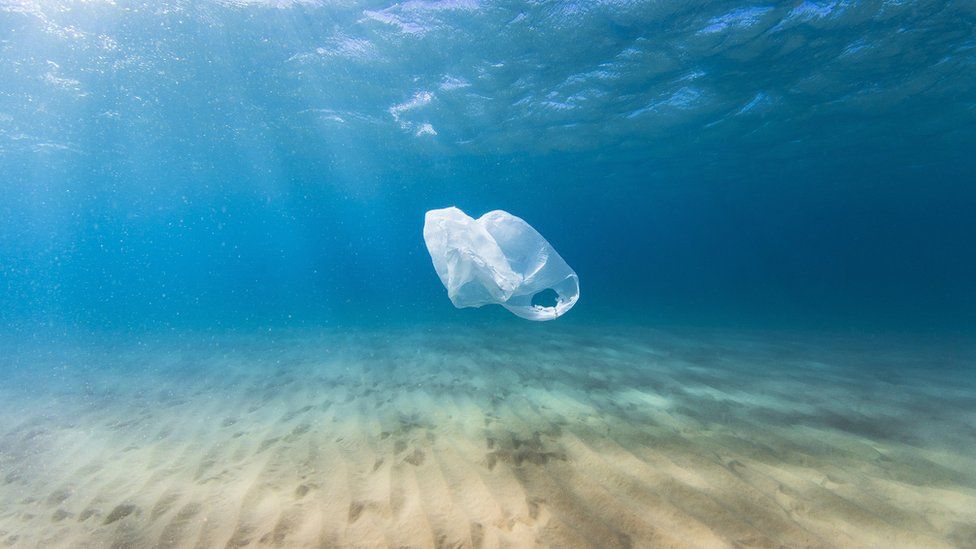 Tempers flared in Australia over the weekend as retailers implemented a ban on single-use plastic bags.
One customer reportedly grabbed a shop assistant by the throat, while another called staff "money-grabbing scum".
The ban on single-use bags is part of a national push to reduce waste. Retailers in four of six Australian states now face fines for using them.
More than 60 countries including the UK have now introduced bans or levies on single-use bags, according to the UN.
The UN environment agency estimates that up to 5 trillion single-use bags are consumed worldwide each year.
Australian chain Woolworths introduced a ban on the bags on 20 June, ahead of the 1 July deadline, offering reusable bags for 15 cents (£0.08; $0.11) instead.
But customer "bag rage" pushed the chain to reverse the policy and offer the reusable bags for free until 8 July.
"They just want a little extra help from us to get through the transition," said Claire Peters, Woolworths managing director, in a statement.
Another chain, Coles, said it would open every checkout lane on Sunday to reduce queue lengths and put on extra staff to explain the change to customers.
"We are taking a proactive step," a Coles spokesperson said.
A retail staff union urged customers to treat staff members with respect.
"While we understand that some customers may be frustrated by this change, there is absolutely no excuse for abusive or violent behaviour towards retail staff," said Gerard Dwyer, national secretary of the Shop, Distributive and Allied Employees' Association.
The union surveyed 132 of its members and said 57 reported suffering abuse over the ban.
How is so much plastic getting into the oceans?
More than 8 million tonnes of plastic ends up in the world's oceans each year, according to the UN, which has called for single-use bags to be eliminated completely by 2022.
Most of the plastic comes from China, but Indonesia, the Philippines and Vietnam also rank among major polluters.
Consumer behaviour in developed countries including the UK, Europe and the US is also a major factor in pushing plastic into the world's waters.
What's the rest of the world doing?
Around 40 have banned single-use plastic bags, with charges or outright prohibitions in place in China, Bangladesh. and about 15 African countries.
Other nations, including the UK, are moving to ban plastic straws and cotton buds.