UK weather: What are the effects of a heatwave?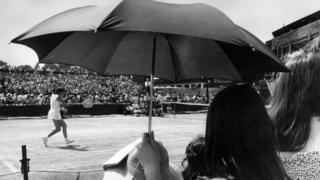 The heatwave which has left much of Britain sweltering is set to continue for another two weeks, forecasters say.
Although we are yet to see a repeat of 1976 - one of the most prolonged heatwaves in living memory - temperatures are forecast to hit 30C again later in the week with "very warm sunshine" for a fortnight.
For the UK, used to more moderate summers, what is the effect of the prolonged hot weather?
'Struggle' for wildlife
There are both winners and losers in Britain's wildlife population during the hot weather - with some creatures able to benefit while others will suffer.
Jon Traill, living landscape manager for Yorkshire Wildlife Trust, said barn owls are struggling after the "Beast from the East" delayed their nesting and breeding.
Now, just as they are ready to breed, the hot weather means it is more difficult to find food and water.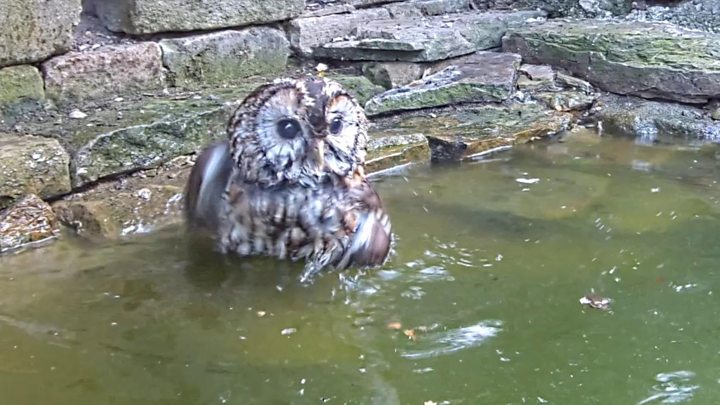 "Even if you don't have a big garden, if you do nothing else, put out a bowl or saucer of water," Mr Traill said.
It will help birds, squirrels and hedgehogs, all of whom will be desperate for a drink.
Meanwhile, in semi-natural areas and wetlands, it is less problematic - although areas including peat bogs in the north west of England are beginning to dry up.
In Winter Hill, near Bolton, a wildfire has been raging for five days.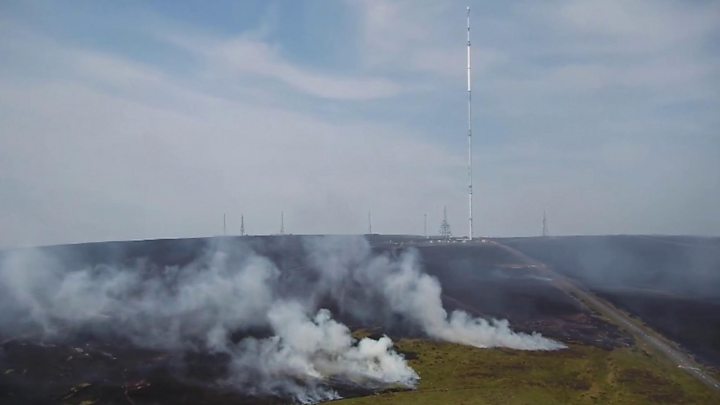 Butterflies are benefitting from the early summer heat and enjoying the flowering plants - but Mr Traill said "at the moment we are in that balance".
"If the hot weather is too prolonged, plants will struggle to find enough water, go to seed and it will have a knock on effect on insects", he added.
Boost for business
Holidaymakers already booked in for a summer break in the UK are the obvious and clear winners - and so too is the UK tourism industry.
Last year saw a rise in the number of British people taking domestic holidays with more than 33 million trips taken between January and August - and two thirds of Britons have planned a UK break for this year, the Association of British Travel Agents said.
Patricia Yates, the director of Visit Britain, said the hot weather acts as a "timely reminder" to people who are "making a late-call on where to go on holiday".
She said there is a growing trend towards more late bookings, with nearly 80% of all trips being booked within three months of the travel date.
You may also be interested in:
Met Office gives first thunderstorm warning
Great white shark spotted off Majorca
Gangster in helicopter prison break
Major food retailers also cash in on the BBQ-friendly weather. The balmy temperatures helped UK sales surge during the first half of June.
Meanwhile, growers have warned of a shortage of lettuces because of a high demand for leafy salads. A record 18 million lettuces were sold last week, about 40% more than last year.
But, the warm weather can hurt sales of clothing. In 2016, fashion sales fell by nearly 6% following a bout of unseasonably hot weather in September - as people were not ready to buy the autumn trends.
Water shortages
After the UK basked in its hottest day of the year for four days on the trot last week, Northern Ireland saw its first hosepipe ban in 23 years imposed on Friday evening.
Demand for water increased in NI by 30% and the CEO of NI Water - which introduced the ban - said they were "struggling to get water around the system quickly enough".
United Utilities, which supplies water in the north west of England, is urgently calling on people to cut down on water usage.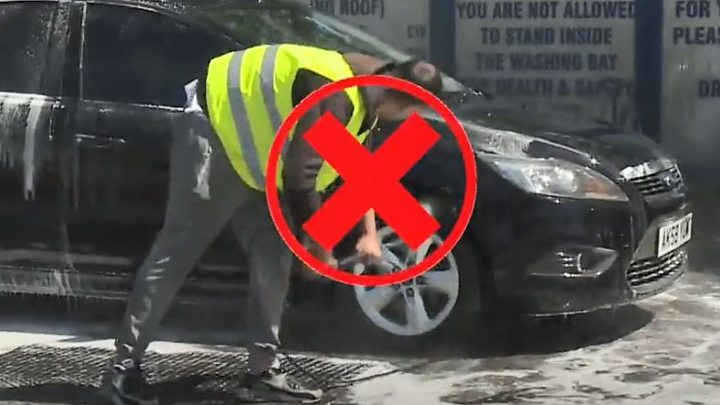 "Yesterday an additional half a billion litres was used and it has been the same today," the company said in a statement on Friday.
"The demand is so high, particularly during peak times," they said.
In 2012, seven water authorities introduced hosepipe bans, which affected around 20 million customers.
Melting roads and buckling rails
Both road and rail transport have taken a hit in prolonged spells of hot weather.
Tarmac on roads in Wales melted in the sun last week - just months after the same roads were closed due to heavy snow - while some councils put their gritters on standby.
According to the Met Office, heat damage to road surfaces in Oxfordshire in 2006 cost an estimated £3.6m to repair.
Meanwhile, Network Rail said the steel on tracks can expand and then buckle as it heats up in the sun, causing travel disruption.
It has imposed speed restrictions, as slower trains exert lower forces on the track and reduce the chance of buckling.
On Monday, the speed limits were extended for a second week until Friday, as track temperatures are expected to reach 48C.
In Carlisle, part of the tracks have buckled, while speed limits were in place on Translink in Northern Ireland, ScotRail and South Western Railway.
Network Rail also activated its "extreme weather action team" and painted some rails white to reflect some of the heat.
Thunderstorms
Bouts of hot weather are often accompanied by heavy downpours, thunderstorms or lightning - such as May's electrical storm which saw frequent and impressive bolts of lightning following a hot day.
The Met Office issued its first weather warning for a thunderstorm in its 164-year history on Sunday.
The south west of England and south Wales saw some thundery downpours.
And Met Office meteorologist Becky Mitchell said parts of Devon and Cornwall could see "a few heavy showers bubbling up" on Monday afternoon.
According to Bonnie Diamond from the Met Office, thunderstorms can form in hot weather if other ingredients are also present.
Although storms have many causes, in hot weather they can be caused due to warm, unstable air and high moisture levels.
The Met Office has tips on how to enjoy the sun safely and how to protect yourself in a thunderstorm.