Gurkhas to recruit women for first time from 2020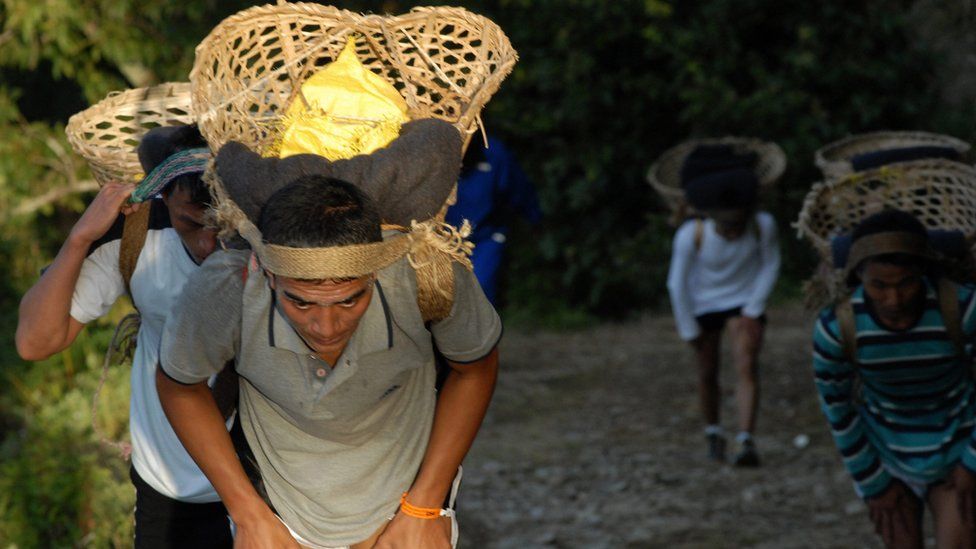 The Gurkhas will recruit women for the first time from 2020, and the selection process will be the same as for men.
Women hoping to join will have to pass gruelling physical tests - including racing 3.1 miles (5km) uphill carrying 55lb (25kg) of sand in a wicker basket.
Gurkhas, who are Nepalese, have been part of the Army for more than 200 years.
Defence Secretary Gavin Williamson said it was "right" women were given the chance to serve in "this elite group".
The change in direction comes three years after Nepal - traditionally a male-dominated society - elected its first female president, Bidhya Devi Bhandari.
To be considered for the selection process, applicants must weigh more than 50kg (7.9 stone), be taller than 158cm (5ft 1in) and "be able to complete eight underarm heaves", the Army website says.
The recruitment process takes place in Pokhara, central Nepal. Successful applicants are then flown to Catterick, North Yorkshire, for a 10-week training programme.
Lt Gen Nick Pope CBE, deputy chief of the general staff and colonel commandant for the Brigade of Gurkhas, said the decision reflected "the openness and diversity of the British army".
He added the policy was "consistent with the government's broader decision to open all ground close combat roles to women".
In 1815, after suffering heavy casualties in the invasion of Nepal, the British East India Company signed a peace deal that allowed it to recruit from the ranks of the former enemy.
Following the partition of India in 1947, an agreement between Nepal, India and Britain meant four Gurkha regiments from the Indian army were transferred to the British army, eventually becoming the Brigade of Gurkhas.
At its peak, during World War Two, 112,000 men were in the Gurkhas. More than 230,000 fought across both world wars, but their numbers have fallen dramatically since.
Currently, there are about 3,000 Gurkhas - most are in the infantry but some are engineers, logisticians or signals specialists.
The regiment, whose motto is "Better to die than be a coward," still carry into battle their traditional weapon - an 18-inch (46cm) long curved knife known as a kukri.