Are teenagers having less sex?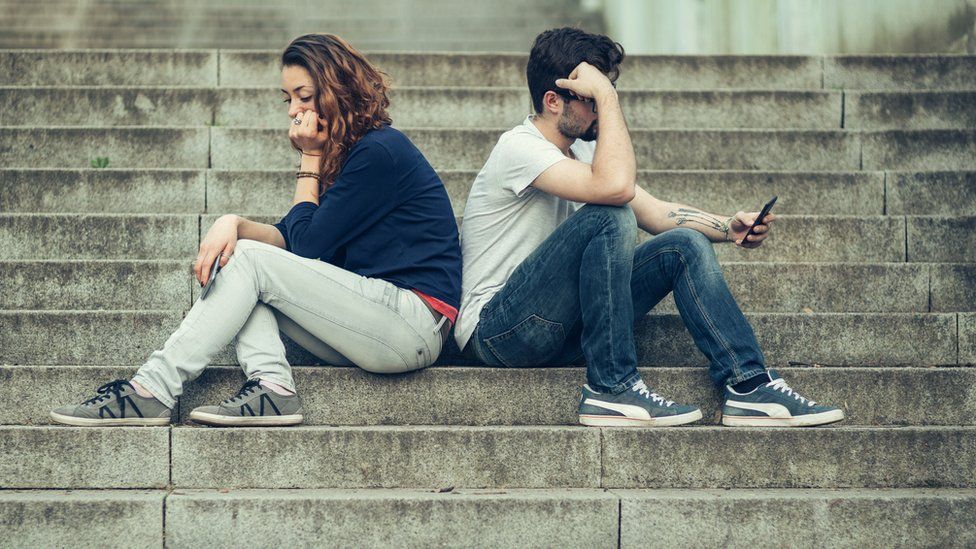 A cursory search of the question "are teenagers having less sex?" throws up 1.5 million results in the UK, including numerous articles categorically stating that the answer is "yes" - and it's probably all to do with social media.
So what is it basing this assertion on?
The charity surveyed a representative group of 1,000 teenagers and found that they placed a high importance on studying, and spending time with family.
It also flags Ofcom figures which suggest that "the amount of time young people spend online has increased by 45.5% over the last 3 years".
And it points out that only a minority of young people under the age of 16 (about 30%) report being sexually active.
From this, the report hypothesises that, "this pattern of social interaction may be contributing to the decreasing rate of teenage pregnancies."
Its author, head of policy research Katherine O'Brien, told BBC Reality Check that the research couldn't show a decline in teenage sexual activity, since it only captures one period of time.
She pointed to the fact that a significant minority of teenagers surveyed said they "rarely or never" used contraception (14%) and suggested the fall in teenage pregnancy, despite this, could be because teenagers are having less sex than previous generations.
But she stressed that this is speculation, and she "wouldn't want to infer too much".
As the report itself points out, we don't know how many "episodes" of unprotected sex this represents, so this 14% may represent young people who have "only had sex on one or two occasions".
Easier access to emergency contraception may have also contributed to the decline in teen pregnancy rates - and we don't know whether the teens surveyed who said they "rarely or never" used contraception included the morning-after pill in their responses.
We do have some national data from the most comprehensive survey of sexual behaviour that has been done in the UK, the National Survey of Sexual Attitudes and Lifestyles (Natsal). It was conducted by researchers at University College London in 1990-91, 1999-2001 and 2010-12.
It found that the proportion of under-16s who are sexually active (the 30% figure) hasn't really changed since the late '90s, although the average age of first sexual experience had been falling since the mid-twentieth century.
The proportion of 16-18-year-olds who say they have had sex increased between the first survey in the early '90s and the third survey in the early 2010s.
A lot of the media reports point to the fall in teen pregnancy rates as evidence of a drop in sexual activity - but all we can tell for sure from this is that unprotected sex is on the decline, or use of the morning-after pill on the up, or both.
This might be partly down to the highly successful 10-year government Teenage Pregnancy Strategy, which focused on improving access to and education around contraception.
The BPAS report does point to "improved access and more effective contraceptive methods" as a "key factor in the decline of teenage pregnancy rates."
There is some international evidence, particularly from the US, to suggest their teenagers may be having less sex, but British data on this subject simply doesn't exist.
And there's a further complicating factor - sex surveys in general are notoriously unreliable. This is partly evidenced by the fact that heterosexual men often report having had more sexual partners than heterosexual women do.
So as for whether teenagers are having less sex: we don't really know how much sex teenagers are having now. And we don't really know how much sex they used to have.
In fact, we don't really know how much sex anyone is having.