PayPoint: Energy payments fixed for customers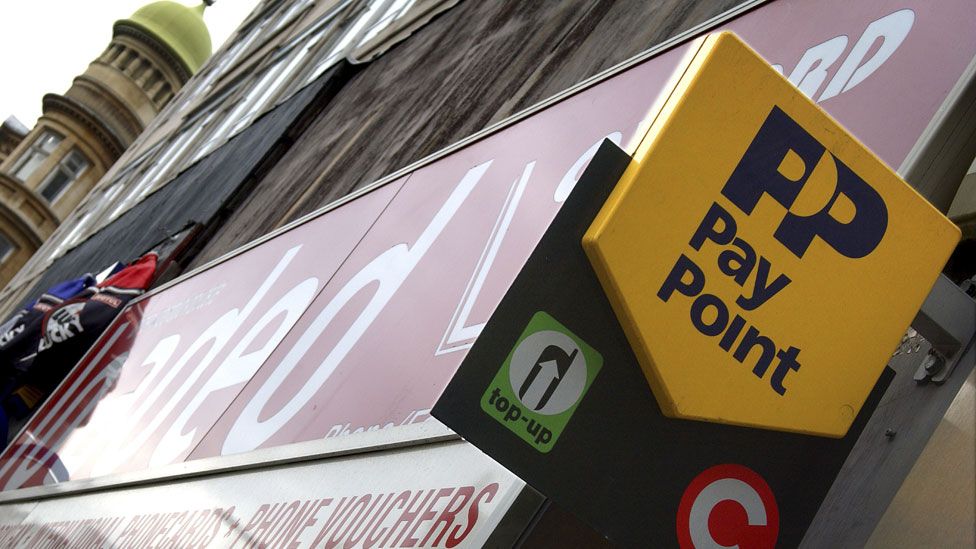 Customers were left without gas and electricity after PayPoint terminals across the country went down.
Users of the network, which lets people pre-pay for energy at some shops and supermarkets, complained about freezers thawing and having no electricity.
Complaints were made on social media on Saturday, before PayPoint later said the service was back to normal.
The company, which has terminals in more than 50,000 UK stores, had advised retailers to reset their devices.
PayPoint apologised for the inconvenience, saying it had been "working hard" to fix the problem.
We're really sorry for any inconvenience caused to any of our customers today. We have been working hard to fix the problem and we are now pleased to say the service is back to normal. We hope you enjoy the rest of your weekend.

— PayPoint (@PayPoint) July 21, 2018
It is not known how many people were unable to top up their energy supplies during the outage.
Lewis Hall, from Newcastle, told BBC News the situation had been a "nightmare".
"We've been running to the shops all day trying to get it to work," he said.
"There was almost 100 people queuing out the door who couldn't top up. Nearly everybody who tried it, it didn't work for.
"Then she tried mine and it worked, but for the person after me it didn't work."
He said he had spent £60 on freezer food on Friday and had to throw it all away as it was "ruined".
Another customer, who uses crutches, said she had to make six journeys to her local shop as she tried to top up her supply.
Anyone know if @PayPoint is working now as I've been without electricity all day 🤦🏼‍♀️ Hobbled over to the shop on my crutches about 6 times , I'm in agony and don't fancy another wasted journey! No update from #PayPoint so depending on Twitter for help 😂

— jade (@jadiieebabyy) July 21, 2018
In an automated telephone message, PayPoint said it understood issues with the devices had been fixed.
It advised shopkeepers: "Please switch off your terminal, leave it for one minute and then reset it. This should resolve the issue.
"We thank you for your patience at this time."