Ryanair pilots to strike for a fourth day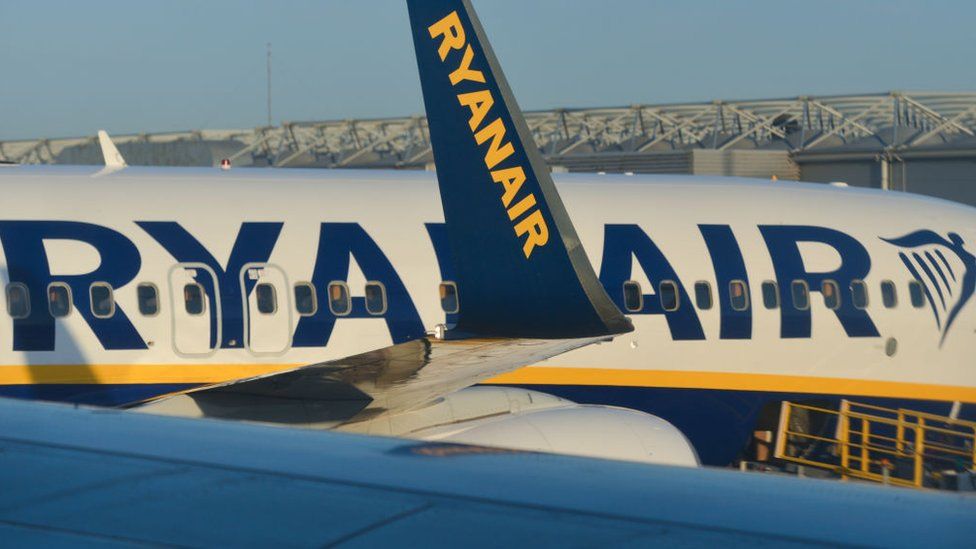 Irish based Ryanair pilots will strike for a fourth day next Friday.
Their union, Fórsa, confirmed on Wednesday that further strike action would take place unless the airline's "management changed tack".
The union added that the airline's "provocative" announcement was "likely to harden pilots' resolve".
Approximately 100 pilots and 200 cabin crew have been given 90 days' notice.
Ryanair blamed their announcement on Wednesday on a downturn in forward bookings and airfares in the Republic of Ireland, partly as a result of recent rolling strikes by Irish pilots.
Fórsa said they wrote to Ryanair on 20 July to said "they remained available for negotiations".
The union has since said that they have received no response from the airline.
Fórsa said on Wednesday that despite the lack of response, they "remain available for talks".