Children could be banned from owning drones over 250g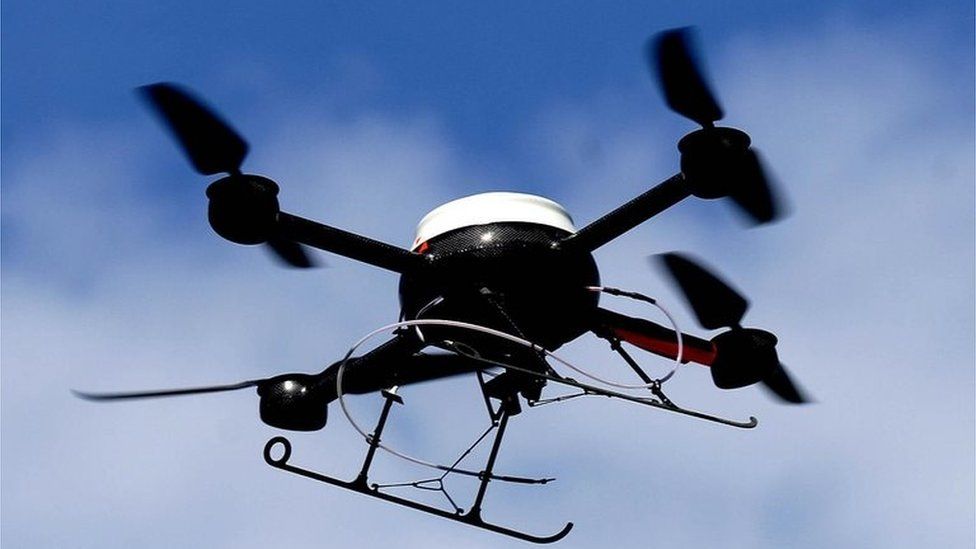 Children could be banned from owning drones weighing more than 250g as part of a proposed crackdown on misuse.
They would only be allowed to fly devices heavier than that if they were owned and registered by an adult.
The Department for Transport says drones weighing more than 400g can smash a helicopter windscreen, while those over 2kg can damage airliners.
Other measures being considered to tackle irresponsible use include £300-on-the-spot fines and confiscation.
Responses to the consultation will feed into a draft Drones Bill, expected later this year.
The growing popularity of the gadgets - and a surge in drone-related incidents - has already led to restrictions being introduced.
Flying a device above 400ft or within 1km of an airport is now banned - and anyone caught breaking those rules could face a fine of up to £2,500 or a possible jail sentence of five years.
According to Press Association research, in 2016, police forces recorded 3,456 reports about drones compared with just 283 in 2014.
Incidents include rows between neighbours, prison smuggling, burglary "scoping" exercises and snooping accusations.
The number of near-misses between drones and aircraft rose from six in 2014 to 93 in 2017.
Aviation Minister Baroness Sugg said drones presented "exciting benefits", but further restrictions were needed stop people using the technology to cause harm.