Heavy rain and 60mph gusts in 'drastic' weather change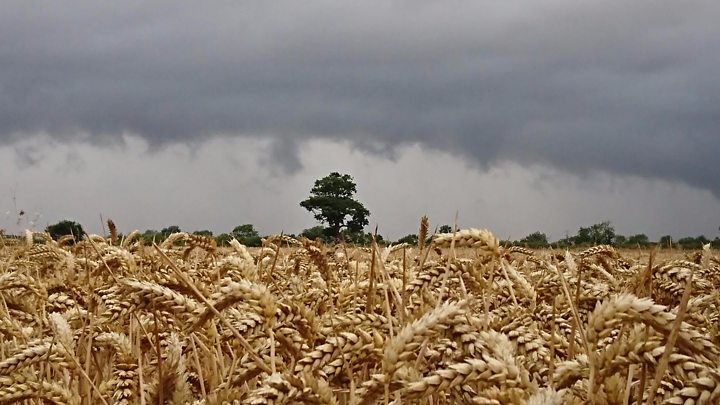 Flights are returning to normal and clean-up operations are continuing in flooded areas after storms brought an end to the UK's heatwave.
Thousands of people travelling to and from UK airports over the weekend faced flight cancellations and delays.
On Sunday, the Met Office recorded gusts of up to 59mph in Devon and 63mph in the Isle of Wight.
In Kent, a six-year-old girl died after she got into difficulty in the sea at Margate Harbour on Saturday.
Police said the girl, from Erith in south-east London, died in hospital on Sunday.
Yellow weather warnings for wind and rain are in place for southern England and Wales.
BBC Weather forecaster Matt Taylor said there had been a "drastic change" from the heatwave to cooler, wetter and windier conditions.
Saturday was the first day since 23 June that nowhere in the UK had temperatures above 25C.
He said the cooler conditions would continue over the next few days, but added that it "doesn't mean that summer is done with us yet".
The fresh weather warning, lasting until 15:00 BST, comes after more than a month's worth of rain fell within a few hours in Northern Ireland on Saturday.
Belfast saw 99mm of rain and homes were flooded in County Antrim. A cleanup operation continued on Sunday.
Flooding is also possible in the Brecon Beacons and Dartmoor, the Met Office has warned.
Music festival Camp Bestival, which was taking place in Dorset, has closed because of heavy rain and high winds. High winds damaged the stage and tents at ButeFest, a music festival on the Isle of Bute, leading to a temporary closure but organisers say it has now reopened.
Travel disruption
Flights from Edinburgh, Birmingham, Luton and Stansted were delayed on Saturday and some cancelled after temporary restrictions were put in place during thunderstorms across Europe on Friday.
Travel editor for the Independent, Simon Calder said passengers travelling to and from Stansted airport and with airline Ryanair were worst hit.
He told BBC Breakfast that Ryanair cancelled about 50 flights on Saturday, and more on Sunday morning.
On Sunday, the problems continued to affect up to 4,000 Ryanair passengers travelling to and from UK airports, Mr Calder added.
He said some passengers flying back to Gatwick Airport from Spain on Saturday were 20 hours behind schedule.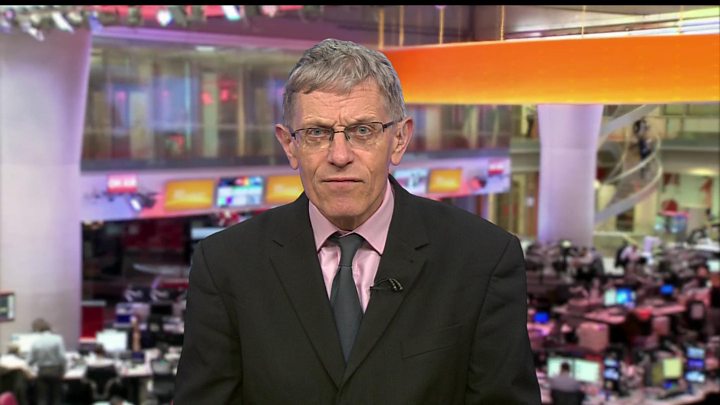 In a statement, Ryanair apologised and blamed the disruption on the knock-on effect of thunderstorms in Stansted on Friday night plus air traffic control staff shortages.
It said its UK operation was "running well" on Sunday.
A spokeswoman added: "There is a very small number of delays and cancellations as a knock-on effect from the extreme weather disruptions (Fri) and the disruptions arising from ATC staff shortages in the UK, France and Germany."
A Stansted Airport spokesperson said the airport has been operational.
Travellers continued to face delays at Eurotunnel and ferry terminals in Dover on Sunday evening.
Cross-Channel operator Eurotunnel said it was taking time - on one of its busiest weeks of the year - to bring back carriages after they were removed from service during hot weather on Friday because of air-conditioning issues.
By Sunday, Eurotunnel said check-in was "fluid" and customers travelling from Folkestone were departing within 30 minutes of their booked departure time.
P&O Ferries warned people to allow extra time because of queues at the port of Dover's border control, while DFDS ferries reported its services were running to schedule.