Moped and quad bike warning for UK tourists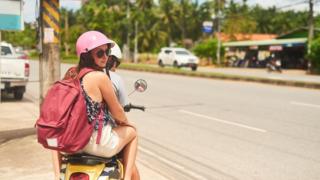 British tourists are being warned against using mopeds or quad bikes abroad - after a series of accidents and deaths.
The Association of British Travel Agents (Abta) said holidaymakers should only use quad bikes, which are popular in places such as Cape Verde, Greece and Turkey, as part of organised tours.
The group also encouraged tourists to hire cars rather than mopeds.
Those who ignored the advice risked "serious injury", Abta said.
In December 2017, a 23-year-old Northern Irish man had his leg amputated after a moped crash in Thailand.
Last month, a 19-year-old from Swindon was killed riding a quad bike in Greece.
And in October last year, a 25-year-old woman nearly died in a moped crash in Vietnam.
UK travel companies reported 36 quad bike accidents and seven moped accidents in 2017 - but Abta said the actual number of incidents was likely to be much higher.
In May of last year, a pregnant British woman was killed while riding a scooter with her partner in Thailand.
In 2015, an England team badminton player was killed - also in Thailand - when her friend drove their moped into the path of a truck.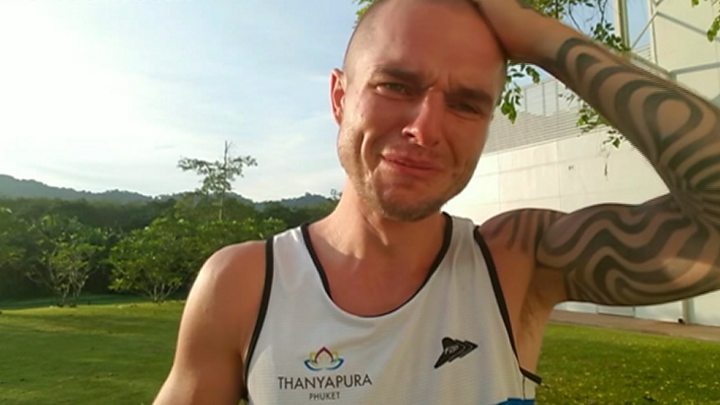 Abta's Nikki White said many holidaymakers who suffer accidents have "little experience" of using the vehicles and are "unfamiliar with the local roads and driving standards".
As well as risking their physical wellbeing, tourists face being hit with huge financial costs if they have accidents abroad.
Ms White said that "many travel insurance policies" do not cover activities like quad biking.
Lewis Evans, from Thornbury near Bristol, suffered "devastating injuries" when he came off a quad bike on the Greek island of Zante in 2016.
His family then had to raise £30,000 to bring him home via air ambulance after they discovered his holiday insurance did not cover quad biking.
Ms White added: "We're advising holidaymakers who have little experience on mopeds to think twice before hiring these vehicles, and only ride quad bikes if they are part of a properly supervised off-road excursion."