Public 'back' taxes to tackle single-use plastic waste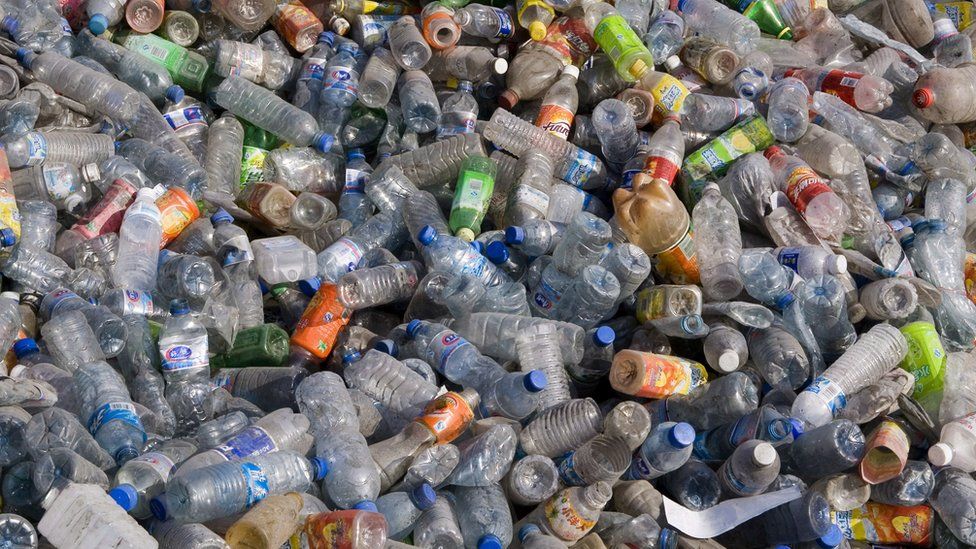 There is high public support for using the tax system to reduce waste from single-use plastics, the Treasury says.
A consultation on how taxes could tackle the rising problem and promote recycling attracted 162,000 responses.
Treasury Minister Robert Jenrick said the government was looking at "smart, intelligent incentives" to get plastic producers to take responsibility.
Reports suggest a levy on manufacturers and some disposable plastic products may be introduced in the Budget.
It could include measures such as a tax on single-use coffee cups.
Responding to the consultation, the Treasury said it wanted to promote the greater use of recycled plastic in manufacturing, discourage plastics that are difficult to recycle - like carbon black plastic - and reduce demand for single-use items, including coffee cups and takeaway boxes.
Mr Jenrick said: "I've been overwhelmed by the public support and the responses we've received will be invaluable as we develop our plans for using the tax system to combat this.
"Our duty to leave the environment in a better state than we found it is absolutely clear and what we've set out today is another important step to ensuring a cleaner, greener future for Britain."
Committee chairwomen Mary Creagh said: "Almost none are recycled and half a million a day are littered. Coffee cup producers and distributors have not taken action to rectify this and government has sat on its hands."
Friends of the Earth welcomed the public's response, saying it "highlights the overwhelming demand for tougher action to tackle the scourge of plastic pollution".
Campaigner Emma Priestland said: "Ministers now have a huge mandate to use all the tools at their disposal, including taxation and regulations, to force retailers and manufacturers to stem the tide of plastic pollution flowing into our rivers and seas."
Hugo Tagholm, from the campaign group Surfers Against Sewage, said: "This is a clear indication of the public appetite for more fiscal interventions to help reduce plastic pollution littering our environment, from inner-city streets and countryside to our oceans."
Correction 18th November 2019: An earlier version of this article included a line which referred to the recyclability of plastic food containers and linked to a second BBC article. This line has since been removedm following a complaint to the BBC's Executive Complaints Unit about that article.