Businessman Richard Cousins 'leaves £41m' to Oxfam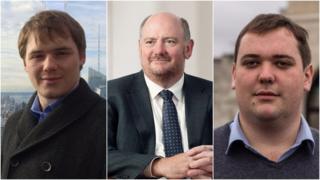 A multi-millionaire catering boss has left a "substantial amount" of money to Oxfam after dying alongside his family in a plane crash.
The Sun reports that Richard Cousins left £41m to the charity after he was killed with his fiancee, her daughter, and his two sons on New Year's Eve.
The paper said his will specified the money should go to the charity because his two sons died with him.
Oxfam told the BBC it had been left money by Mr Cousins, but not how much.
A spokesman for the charity said they were "extremely grateful" for the bequest.
In its last annual report for 2016-17, the charity received £19.8m in gifts left to it through wills.
Mr Cousins, 58, who was chief executive of Compass Group, died alongside his fiancee, magazine editor Emma Bowden, 48, her 11-year-old daughter Heather, and his sons, Edward, 23, and William, 25, in Sydney on New Year's Eve 2017.
Australian pilot Gareth Morgan was also killed.
All six died when the seaplane - which belonged to a firm running sightseeing tours - plunged into a river 30 miles (50km) north of the Australian city.
An inquest in the UK found the family had died from a combination of multiple injuries and drowning, calling it a "tragic accident".
According to the Sun, a year before the incident, Mr Cousins had added a "common tragedy clause" to his will so that if he and his family were to die at the same time, his fortune would go to charity.
After the accident, this meant £41m would go to Oxfam - although his two brothers would also receive £1m each, it reported.
---
What is a common tragedy clause?
A common tragedy clause allows for a provision to be made for where your estate will go if all your immediate family die at the same time as you.
Claire Davis, a partner at Howells Solicitors and director of Solicitors for the Elderly, said it was similar to "catch all provisions" made in many wills.
"If you are getting the correct advice, your solicitor will cover every eventuality," she said - even the unlikely event of your whole family dying.
If you do not add this clause, or you do not have a will, the money will go through the rules of intestacy - working through a list of family members until someone alive inherits it.
But if your relatives are already wealthy, or you do not get on, you may not want them to have it.
In these cases, many people pick a charity.
"Each will is different because each person is different," said Ms Davis. "But it sounds like Mr Cousins had good advice to prepare."
---
It comes as Oxfam is facing financial difficulty in the wake of allegations that its staff hired prostitutes while working in Haiti after the 2010 earthquake.
Four employees were fired for "gross misconduct" and three others, including the country director Roland Van Hauwermeiren, were allowed to leave the charity.
Mr Van Hauwermeiren denied paying for sex but admitted "making mistakes".
Oxfam was accused of concealing the findings of an inquiry into the allegations, and its chief executive, Mark Goldring, resigned.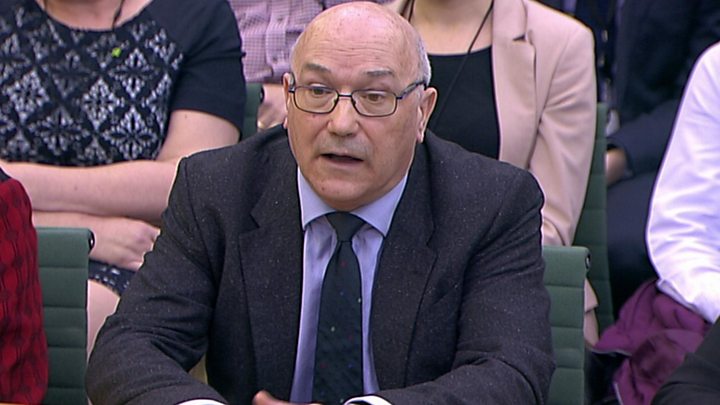 After the scandal emerged earlier this year, thousands of people stopped making regular donations, and in June, Oxfam said it would be making £16m in cuts because of reduced funding.
A spokesman from the charity said: "We are extremely grateful for this bequest of which we have only recently been notified.
"We are working with the family and our board of trustees to identify how the money will be used."