Presenter Cathy Newman reveals school sexual harassment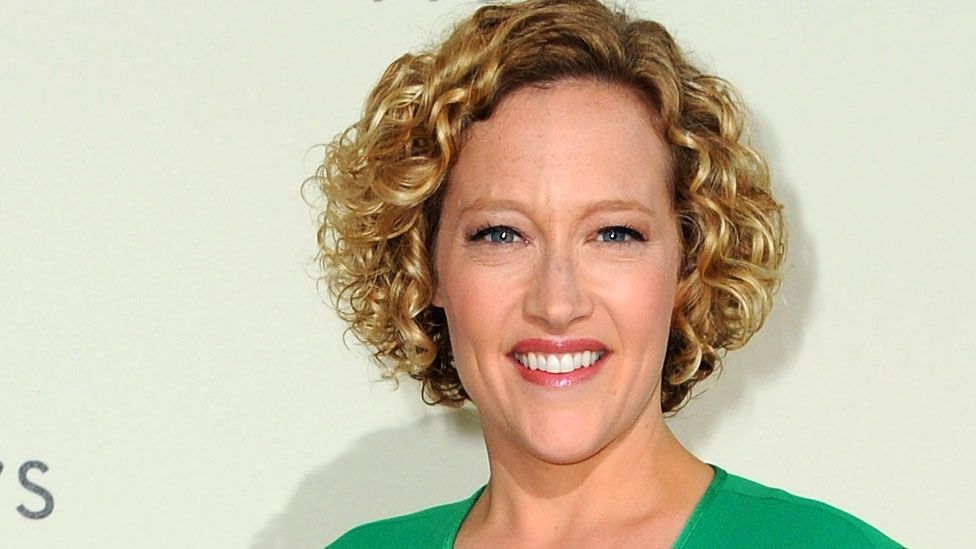 Channel 4 News presenter Cathy Newman has spoken out about being sexually harassed by teenage boys at the private school sixth form she attended.
She told the Sunday Times how one pupil unzipped his flies and forced her to touch his penis, leaving her feeling "humiliated" and "embarrassed".
Charterhouse School said it had not been aware of the allegations but had now reported them to police.
Ms Newman shared her experiences as part of an anti-bullying drive.
She said the incident happened in the lunch hall at the independent school in Surrey when she was 16.
"It was completely unexpected. I just shrieked in a fairly comical way, laughed at myself to get over the humiliation of it, but afterwards I felt really embarrassed," she told the Sunday Times.
Ms Newman spoke as part of the Back2School campaign being launched on Monday by the Diana Award charity, which supports young people.
Speaking in a video for the campaign, she said she started being teased at her private sixth form, where there were "very few girls", because she was a "swot".
Being on a scholarship also marked her out as "slightly different", she said.
She recalled how if girls wore a white T-shirt, boys would spray them with a fire hose so they could see their underwear.
She said now she would describe some of her experiences as sexual harassment but did not report them at the time.
"There were various more serious things that happened which I really wish I had reported and I don't know why I didn't but I think at the time when you're at school you just try and laugh it off," she added.
In a statement, Charterhouse said: "If disclosures such as these regarding a current pupil were made to us today we would report them immediately to the statutory authorities and act to safeguard any pupils affected whilst statutory enquiries took place.
"Having now been made aware of these particular allegations, we have reported them to the police and will assist them fully in any investigation.
"While the events are said to have happened some time ago, they are deeply shocking. Such behaviour has no place in any school."
The school said it has a "zero tolerance approach towards bullying or harassment of any kind" and "puts the welfare of all pupils above every other consideration".
Ms Newman is one of a host of celebrities backing the Diana Award's anti-bullying campaign, including Made in Chelsea's Millie Mackintosh and former footballer Rio Ferdinand.
The charity is calling for young anti-bullying ambassadors to be introduced in every school in the UK.
More than 28,000 ambassadors have already been trained to provide support to their peers in schools across the UK and Ireland.